DDG claps back at fans in cryptic tweet after people weigh in on Halle Bailey relationship
18 October 2023, 11:32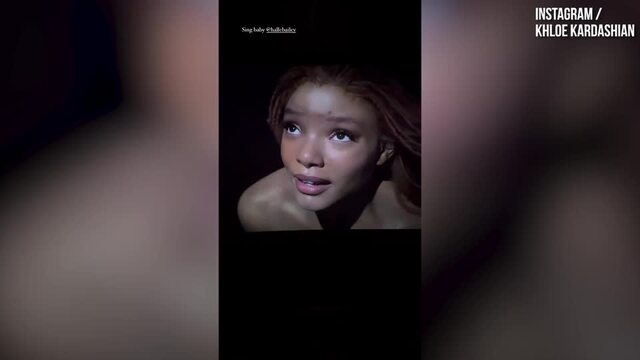 Khloe Kardashian raves about Halle Bailey
Halle Bailey's boyfriend has hit back at fans who criticised his relationship with 'The Little Mermaid' actress.
DDG, the 26-year-old rapper boyfriend of Halle Bailey, has hit out at fans in a cryptic tweet after they criticised his relationship with the 23-year-old actress.
The rapper and actress have been together since early 2022 after meeting at Usher's Las Vegas residency, and have been inseparable ever since.
It seems that fan speculation over their relationship has pushed DDG to responding in a seemingly heated exchange on X (formerly Twitter).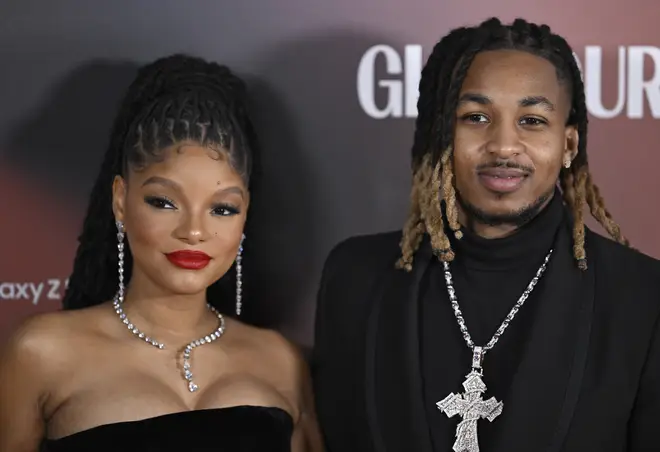 DDG took to Twitter after fans had speculated on him and Halle's relationship, with some saying for him to 'Get a job' after he posted a YouTube video with the title 'Annoying My Girlfriend For 24 Hours'.
However, the rapper shared a tweet saying "updated my bio to clear up confusion" over his status in the relationship with Halle.
His bio now reads: "Rich Bum", which is seemingly a dig at fans weighing in on him and his girlfriend Halle's relationship.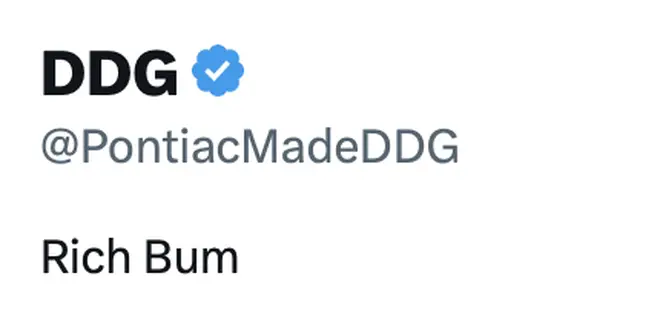 This year, rumours have been ongoing on social media suggesting that Halle is 'pregnant' with DDG's baby.
However, Halle's older sister Chloe appeared to shut these down shortly after when she took to Instagram live in August to set the record straight: "Y'all better keep my sister's name out your mouth."
She continued, "Thank you. Amen, hallelujah. Bout to get me riled the hell up. Anyways…"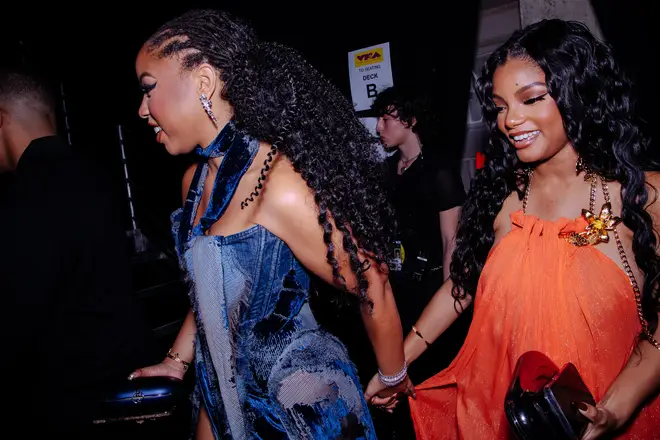 Last month, Halle also appeared to speak out about the 'pregnancy' rumours after she received comments about her VMAs dress.
Halle wore a floaty orange gown which was loose around her stomach as she appeared onstage to announce a performance by Maneskin, which led to people speculating over the rumours.
The 23-year-old commented on social media and said: "i felt really beautiful and loved my dress!! we had so much fun 😘😘😘😘❤️❤️❤️ God bless."
WATCH: Chloe Bailey on her relationship with sister Halle, her love life & her new music: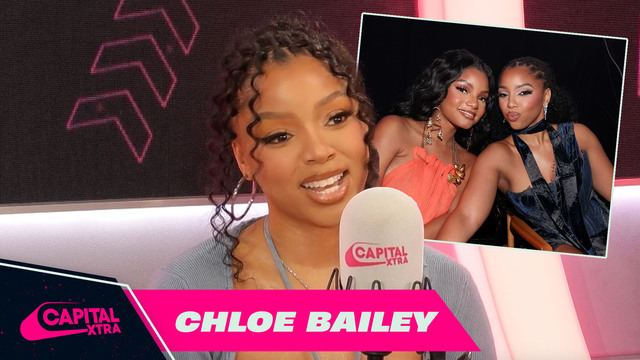 Chloe Bailey on her relationship with sister Halle, her love life & her new music 🎵