Blac Chyna Roasts Soulja Boy In "Humiliating" Video
28 February 2019, 10:59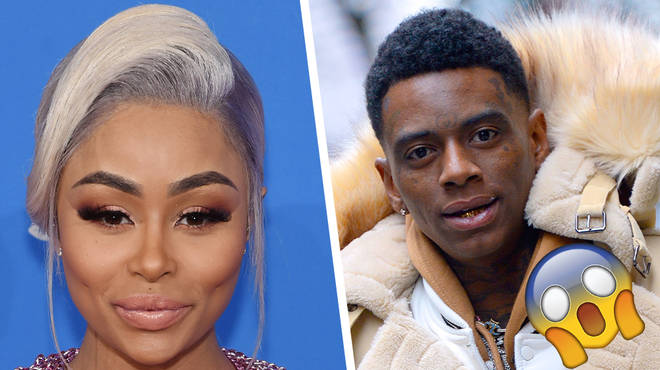 Blac Chyna has had enough of Soulja Boy's trolling and decided to shut him down with this "humiliating" video on Instagram...
Soulja Boy has been very active on social media for the past two weeks and fans are loving the "new controversial Soulja". Whether it's trolling Tyga, releasing diss tracks or expressing his attraction to women in his life, Soulja has definitely been the topic of conversation.
Soulja Boy's main focus has been to troll Tyga, furthering their on-going beef that developed in late 2018. However, in the process he has taken digs at Tyga's baby mother Blac Chyna.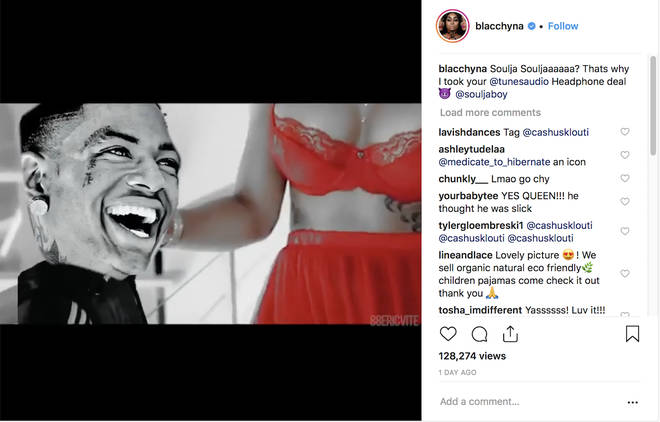 This comes as a surprise to many some fans, as they believed Soulja Boy was fund of Blac Chyna due to their Valentine's Day hoax, which was originally planned to troll Tyga.
However, things have taken a turn as Soulja Boy took digs at Blac Chyna through trolling Tyga. He recently tweeted some disrespectful things about her, using her as leverage to irritate Tyga further. Chyna has tried to stay out of the drama but Soulja Boy continued to press her buttons.
That's exactly what she did when she decided to get their business deals involved.
The 30 year-old reality star, has a deal with 'TUNES Audio', and she promotes their headphones regularly on social media. However, her bag was allegedly supposed to go to Soulja Boy before she took that opportunity from him.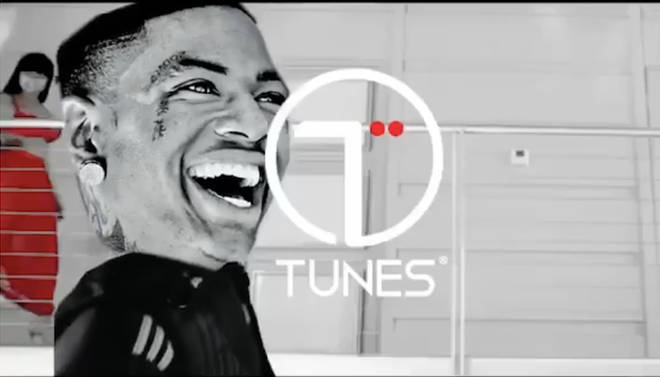 The model and social media influencer, trolled Soulja Boy with an humiliating video on her socials. She uploaded this video on Instagram just yesterday (Feb 26th). Chyna edited his face into the of her promo video for TUNES audio, throwing major shade at Soulja.
Blac Chyna captioned the Instagram post referencing Soulja with his own signature theme. She quoted: "Soulja Souljaaaaaa?" wrote Chyna in his viral tone. She added "Thats why I took your @tunesaudio Headphone deal."
Media: Soulja Boy and Blac Chyna break up after dating only a couple of weeks 😱
Soulja Boy : dateeeeeeeeeeeeeeeeeeeeeeeeeeeed?
Bitch I only wanted to know Wah the pussy feels like
Blac Chyna: 😢 pic.twitter.com/LAMhGVEY4r

— George 🇨🇦 (@George_ifeh) February 21, 2019
Big Draco denied that him and Blac Chyna were ever really together. On Twitter, Soulja indirected Tyga saying:
"I fucked yo baby mama and played Fortnite with yo son."
He added: "Me and Blac Chyna could neva work she like niggaz like Tyga lol."
Soulja boy mentioning King Cairo and bringing her into the Tyga beef, she responded hitting him where it hurts, "the bag". With business deals and partnerships now being brought up, things are expected to get ugly as Soulja always goes on about "his bag".