Soulja Boy Exposes His Fake Romance With Blac Chyna By Revealing REAL Girlfriend
20 February 2019, 13:28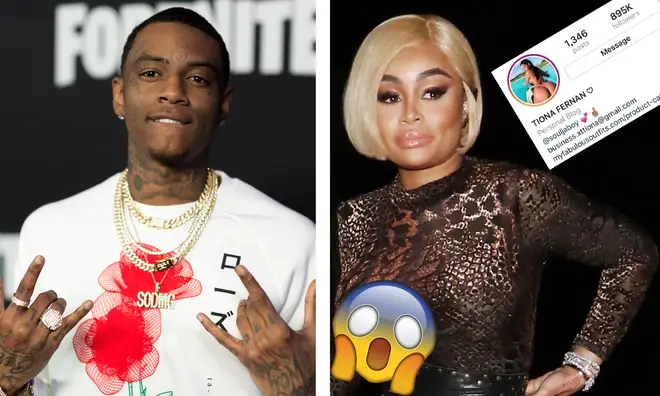 Soulja Boy has finally stopped trolling Tyga pretending Blac Chyna is the love of his life. Instead, he professes his love for his 'real' girlfriend...
After a week of social media frenzy over Blac Chyna and Soulja Boy's relationship, Soulja Boy has taken to Instagram to profess his love for his 'real' girlfriend.
Just days after hosting a faux Blac Chyna fling on Valentine's Day, the rapper comes clean with the real and true love of his life. The "Crank That" rapper publicly professed his love for Insta-model Tiona Fernan via social media.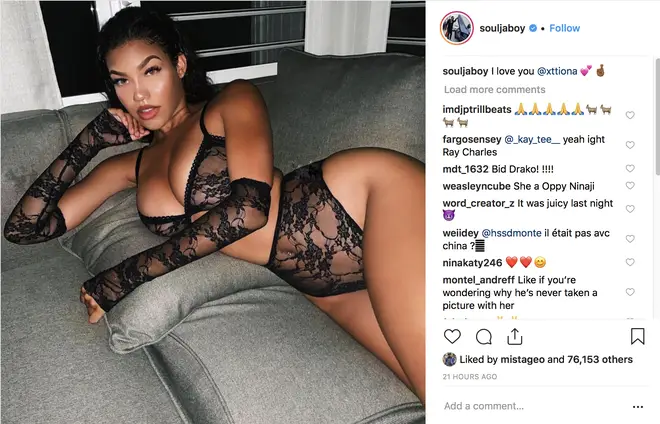 'I love you @xttiona!' the 28-year-old Grammy nominee posted yesterday (Feb 19th). Soulja captioned the photo of the beautiful Instagram model laying on a couch in lingerie, with the cutest emojis between the two. 'My heart.'
The Fashion Nova brand ambassador replied: 'Love you more babe!'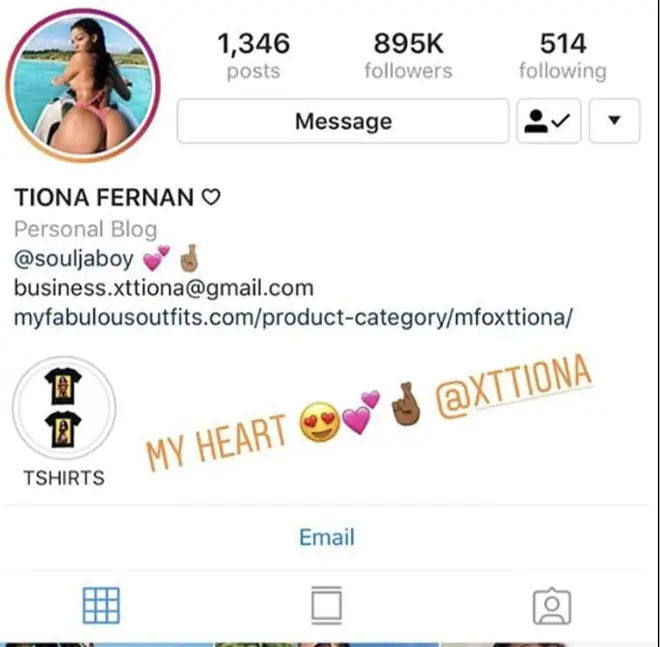 The Cut Dat Check rapper, 28, tweeted about his girlfriend on Monday stating: "Ain't too many solid b****es out here so when you get one you better hold onto her.". He made this tweet only 4 days after spending Valentine's Day with 30-year-old Blac Chyna, shopping and holding hands at Saks Fifth Ave in Beverly Hills.  
Ain't too many solid bitches out here so when you get one you better hold onto her

— Soulja Boy "Draco" (@souljaboy) February 19, 2019
It turned out that Soulja Boy and Blac Chyna had ulterior motives when showing the world how "boo'd up" they were. The whole "relationship" was allegedly staged, in efforts to troll Tyga and get under his skin.
Many fans are confused as to who Soulja Boy is really with as he "changed girlfriends" within a matter of 4 days.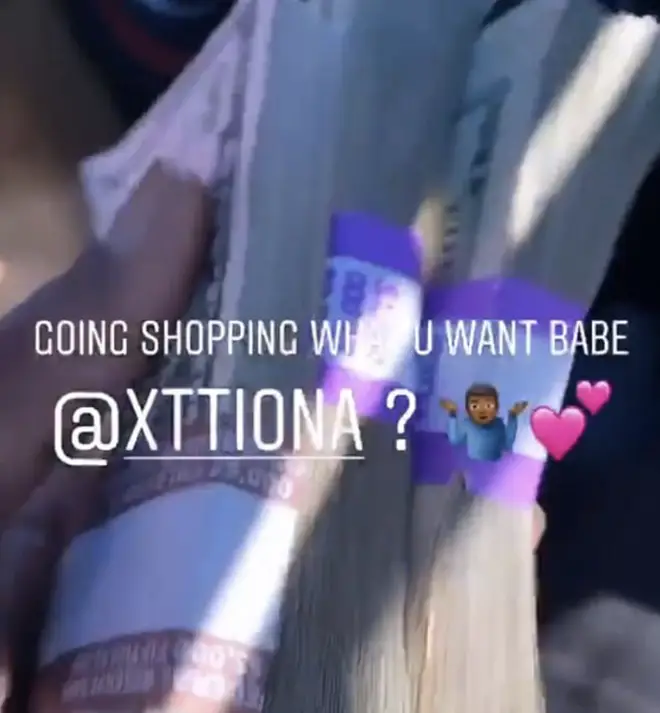 Soulja Boy offers his new girlfriend a shopping spree while holding racks of money on an Instagram video. He tagged her in the post and captioned the video "Going shopping wha u want babe ?"
The rapper seems infatuated and loved up with his Instagram model girlfriend. However, people are hestistant to believe it is genuine after the stunt he pulled with Blac Chyna.