Soulja Boy 'Confirms' Relationship With Blac Chyna With Loved-Up Tweets
14 February 2019, 12:16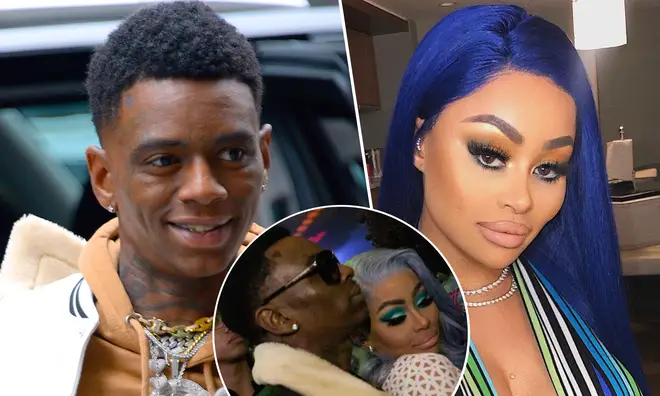 The 'Crank That' rapper is fuelling rumours of romance with Rob Kardashian's ex-girlfriend Blac Chyna after the couple were spotted partying together.
Soulja Boy is letting the world know that he's in love, and there's reason to believe it's with Blac Chyna.
The 'Crank That' rapper was spotted partying with the 30-year-old model over Grammy weekend, igniting rumours of a romance between the pair.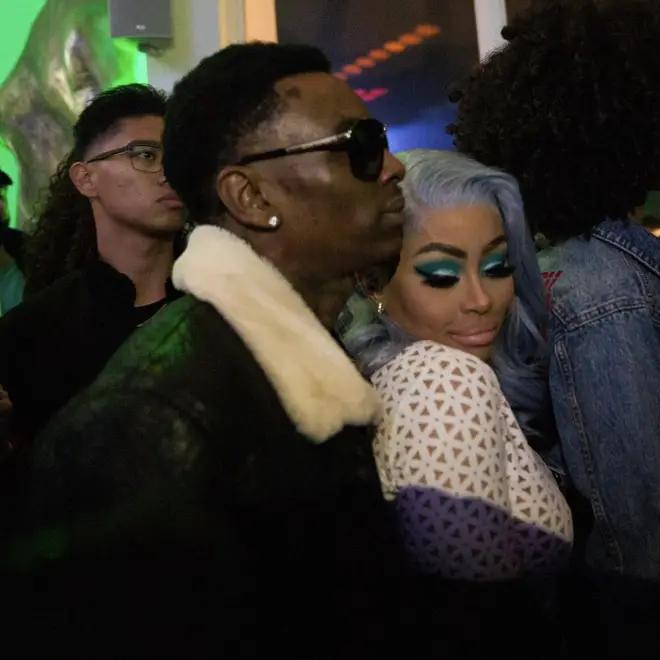 And Soulja is doing nothing the squash the rumours. The rapper, who is currently in the midst of somewhat of a comeback, began retweeting media outlets who were reporting on his potential new relationship.
He also tweeted that he's "in love," alongside the heart-eye and shrugging emojis, shortly after posting photos of himself dancing with and cuddling up to Chyna over on his Instagram.
According to TMZ, the couple - which Soulja refers to as 'DrakoChyna' - have been officially dating for more than a week, after a relationship blossomed on Instagram when each slid into the other's DMs.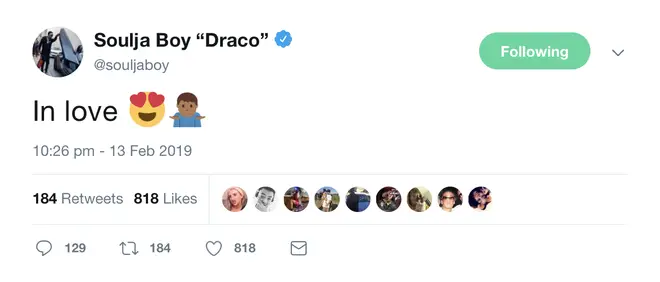 Chyna has also appeared on Soulja's Instagram stories in recent days, so it looks like things are moving pretty quickly between the loved-up pair.
The mother-of-two recently broke up with her former boyfriend, rapper Kid Buu, following claims of a "violent fight" between the couple during a recent holiday.
Chyna was recently hit with child neglect claims after it was reported that police were called to her house after a neighbours signalled a disturbance. Her representatives denied the claims.