Kid Buu Speaks Out After Alleged 'Violent' Assault On Girlfriend Blac Chyna
31 January 2019, 10:53
The 30-year-old rapper has directly addressed reports claiming he assaulted his girlfriend Blac Chyna during a holiday in Hawaii last weekend.
Kid Buu has adamantly denied assaulting his rumoured girlfriend Blac Chyna during a recent trip to Hawaii.
Earlier reports claimed that police and paramedics were called to the couple's hotel in the early hours of the morning following a violent fight between the pair.
Chyna allegedly accused the 30-year-old rapper of cheating and scratched him, before Buu reportedly slammed the model, also 30, against a wall and choked her.
Buu took to Instagram Live to refute the claims made against him and deny putting his hands on the mother-of-two, slamming the reports as "bullsh*t."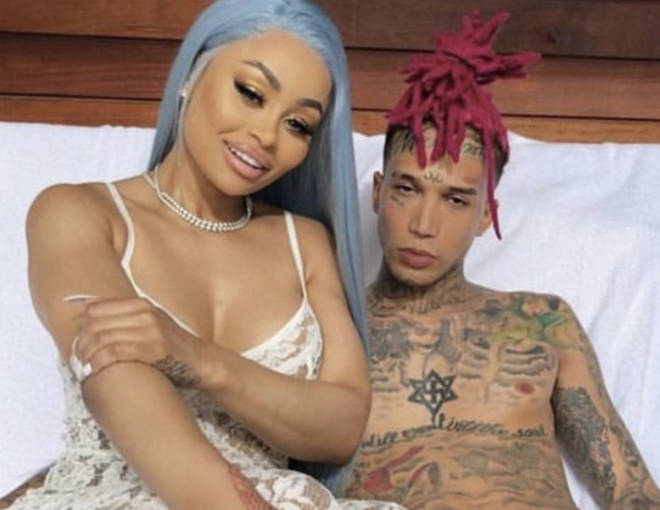 "I'ma let ya'll know right now," began Buu. "My mother, my mom, raised me better than that. I will never put my hands on a woman. Never have I, and never will I... I was raised better than that."
He continued, "In fact, I was raised that if you ever feel like it had to get there with a woman, leave her. Dump her. Dump her son. Don't you ever put your hands on her. You dump that woman before it ever gets there."
Officers initially the Hawaii incident as "abuse of a household member" after an argument had escalated into a physical confrontation. Neither Buu nor Chyna were taken to hospital.
Blac Chyna's mother, Tokyo Toni, spoke out on the incident and seemingly shrugged it off, describing Chyna as "a tough girl" who "can beat any b**ch a** for sure."