Who killed Biggie Smalls? Was Suge Knight involved in the murder?
25 February 2021, 16:32 | Updated: 1 March 2021, 17:23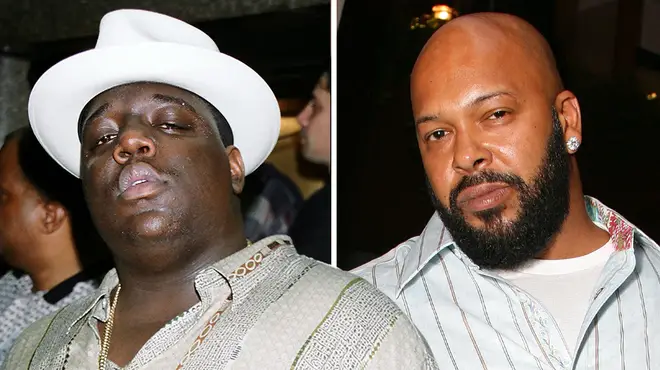 Who killed Biggie Smalls? The late New York rapper's death changed Hip-Hop forever, with many still wondering who was involved in the murder of The Notorious B.I.G.
Biggie Smalls is a Hip-Hop and Rap legend, who is often referred to as the greatest rapper of all-time.
A Netflix documentary series based on the late New York rapper has just dropped on Netflix and fans have been raising the question - who killed Biggie Smalls?
With a number of theories suggesting Death Row Records CEO Suge Knight was involved, people have been wondering whether he was ever charged with the late rapper's murder? Here's what we know about who killed Biggie Smalls.
While the rapper offered the 90's music scene a unique sound, different flow and high level lyricism, his elevating career quickly came to an end.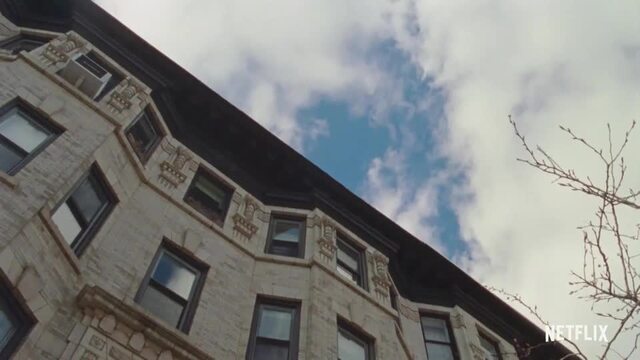 Biggie- I Got a Story to Tell | Official Trailer | Netflix
Christopher Wallace—aka Biggie Smalls, The Notorious B.I.G. was shot an killed on March 9, 1997 on the corner of Wilshire Boulevard and South Fairfax Avenue, in Los Angeles.
Up until today, there are still questions about who killed Biggie, who was involved, who wanted Biggie dead, who pulled the trigger and who helped after the fact.
Biggie's murder has remained a puzzle due to claims of; corrupt police being involved in the investigation, potentially being an inside job and key people in the case allegedly fabricating the events.
So, what happened leading up to Biggie's death? Who killed the New York rapper?
Who killed Biggie Smalls?

There has been a lot of speculation and conspiracy theories around who killed Biggie Smalls.

As it stands, there is no official confirmation as to who was responsible for Biggie's death.

Notorious B.I.G. pictured in 1995. Picture: Getty

Wallace's mother Voletta filed a wrongful death claim against the City of Los Angeles In March 1997.

She based the lawsuit on the evidence provided by retired LAPD detective Russell Poole.

Biggie's mother claimed the LAPD had sufficient evidence to arrest the assailant, but failed to use it.

David Mack and Amir Muhammad (a.k.a. Harry Billups) were the initial defendants named in the civil suit.

However, they were dropped shortly before the trial began after the LAPD and FBI believed they were no longer suspects.

On June 21, 2004, the came for trial before a jury. A key witness who was expected to testify at the trial, Kevin Hackie, revealed that he suffered memory lapses due to psychiatric medications.

He had previously testified to knowing the involvement of Suge Knight, Mack, and Muhammed in Biggie's murder.

Hackie later retracted his admission and claimed Wallace attorneys had altered his declarations to include words he never said.

He took full blame for filing a false declaration.

Lil Kim, Sean Puffy Combs and Notorious B.I.G. Picture: Getty

In 2006, Wallace's mother, Voletta Wallace, ex-girlfriend Faith Evans and his children, T'yanna Jackson, and Christopher Jordan "CJ" Wallace filed a $400 million wrongful death lawsuit against the Los Angeles Police Department.

They filed a lawsuit alleging that corrupt LAPD officers were responsible for Wallace's death.

Was Biggie and Tupac's death related?

Retired LAPD Officer Greg Kading alleged that Marion "Suge" Knight – the head of Death Row Records, set Biggie's murder up.

Kading believed Knight orchestrated Biggie's killing in revenge for the killing of Tupac Shakur in a similar drive-by murder by a gunshot.

Tupac and Suge Knight. Picture: Getty

In a 2002 book by Randall Sullivan, called LAbyrinth, details on Wallace and Shakur's murders were collated based on information provided by retired LAPD detective Russell Poole.

In the book, Sullivan accused Suge Knight – the co-founder of Death Row Records and a known Bloods affiliate – of conspiring with corrupt LAPD officer David Mack to kill Wallace.

Sullivan claimed Knight and Mack made both of Wallace and Shakur's deaths to be staged as the result of the rap rivalry.

The book stated that one of Mack's alleged associates, Amir Muhammad, was the hitman who killed Biggie.

The theory was based on evidence provided by an informant, who later doubled back on his claims.

Tupac Shakur and Biggie Smalls perform together at the Palladium on July 23, 1993 in New York. Picture: Getty

Media reports at the time had previously speculated that Wallace was in some way connected to Shakur's murder, though no evidence supported the speculation.

Los Angeles Times writers Chuck Philips and Matt Lait reported that the key suspect in Biggie's murder was a member of the Southside Crips – who soughed after money from the killing, rather than on the gang's behalf.

The investigation was stalled, however, and no one was ever formally charged.

Biggie's death remains unsolved.

Story via