Tekashi 6ix9ine weight loss: Before and after photos
25 February 2021, 11:52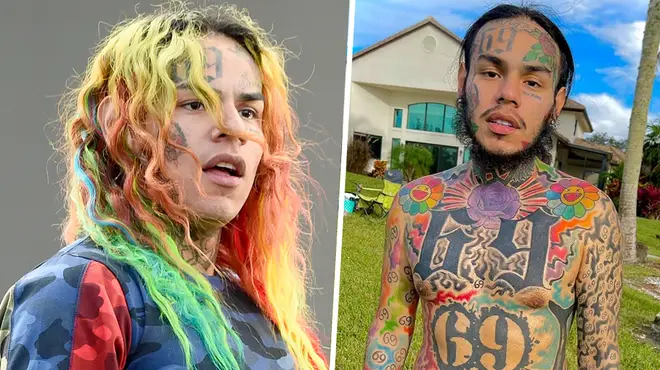 The "TROLLZ" rapper shared images of his weight loss journey. Here are some before and after photos of his transition.
Tekashi 6ix9ine has revealed the real reason behind his social media hiatus. While many fans noticed the star had been more distanced than usual, nobody knew exactly why - until his shock announcement.
On Wednesday (Feb 24) the 24-year-old rapper revealed that he had taken a break from social media to focus on his health.
The "GOOBA" rapper had gained a large amount of weight while under home confinement after his release from prison, and wanted to do something about it.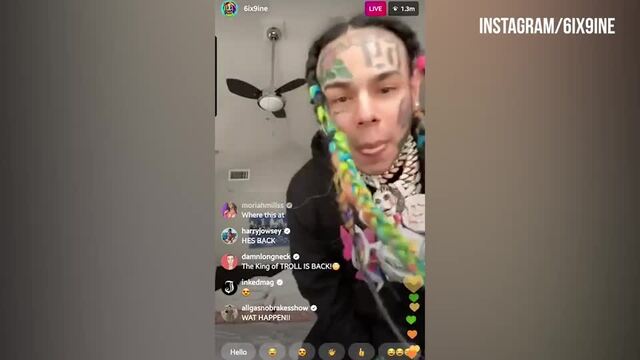 Tekashi 6ix9ine goes on IG Live for the first time since prison release
Tekashi returned to Instagram consistently in February after keeping it lowkey on social media since September 2020.
The rapper was reportedly hospitalised after overdosing on diet pills a month later.
So, what actually happened? Why did Tekashi 6ix9ine ditch social media?
What has Tekashi 6ix9ine said about his weight loss?

Taking to Instagram, Tekashi 6ix9ine opened up about the real reason why he left the social media platform and his career.

The rapper uploaded a gallery of images, where he had documented his weight loss journey.

The star wrote" "SO the real reason I LEFT Instagram and MUSIC for 6 months is because in September I was the biggest I ever got" along with a topless photo showing his weight gain.

"I weighed 204 pounds and I was kinda going through a lot in life and I was just constantly eating and eating."

Tekashi 6ix9ine opens up about weight loss in candid Instagram post. Picture: Getty

6ix9ine, born Daniel Hernandez, decided to stop making music, going on Instagram and focus on his health.

"I told myself to put the music to the side and focus on myself and here I am today 60 pounds lighter at 140," he wrote, while sharing his weight loss transformation.

Tekashi 6ix9ine speaks on weight loss.

Picture: instagram

The social media sensation ended his message with motivational words, writing; "IN LIFE everyone needs a break, in the chaos of everything that is going on in your life, tell yourself 'I control what happens in my life,'" he wrote.

He continued "Do NOT let anyone tell you that things you want it's not possible, that's FALSE! YOU WANT IT GO GET IT ! OWN THAT S–T ! I AM AND FOREVER WILL BE THE KING OF NEW YORK CHECK THE F–KING STATS !!!!!!"

How much weight did Tekashi 6ix9ine lose?

Tekashi 6ix9ine revealed that in September 2020, he weighed 204 pounds and he lost 60 pounds – taking his current weight to 140 pounds.

Before and after photos of Tekashi 6ix9ine's weight loss

Before

Before.

Picture: Instagram

Before.

Picture: Instagram

Before.

Picture: Instagram

After

After.

Picture: Instagram

After.

Picture: Instagram

After.

Picture: Instagram