Tekashi 6ix9ine Trolled With Brutal 'Snitch' Memes By The Entire Internet
23 September 2019, 11:04 | Updated: 23 September 2019, 11:35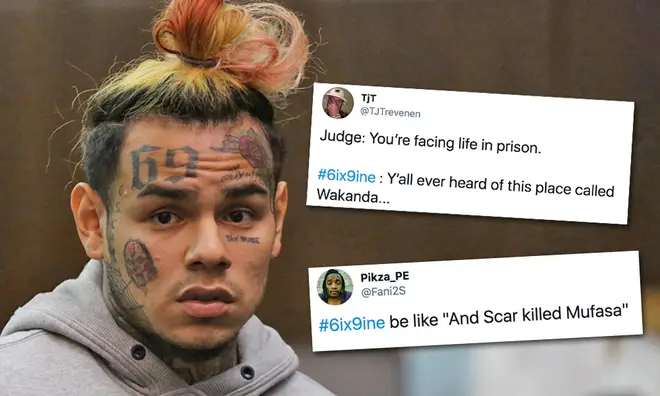 Tekashi 6ix9ine has been testifying in court during a trial which has seen him speak on Cardi B, Trippie Redd and more rappers.
After he was arrested back in September 2018, rapper Tekashi 6ix9ine has become the subject of many memes on social media, but after his recent appearance in court the 'Dummy Boy' star has been bombaded by 'snitch' memes.
During his testimony against two former associates he accuses of kidnapping him, Tekashi 6ix9ine has revealed numerous pieces of information about different people and their relationship with the Nine Trey Bloods gang.
As a result of those testimonies, Twitter has pretty much become a Tekashi 6ix9ine meme zone where only content about the rapper can be shared - and some of the memes being posted are savage AF...
Artists including the likes of Snoop Dogg and Meek Mill have shared posts about 6ix9ine on social media during the trial and the backlash from the Hip Hop community against him has been widespread.
It's being reported that 6ix9ine could be released from prison as early as 2020 after cooperating with the police, with claims also suggesting that the rapper will be moved to a safe house to keep him safe from any gang response to his testimony.
The trial is ongoing.
> Download Our Free App For All The Latest Music News!