Tekashi 6ix9ine Trial: Shock Footage From Courtroom Emerges Online
20 September 2019, 12:37 | Updated: 20 September 2019, 12:42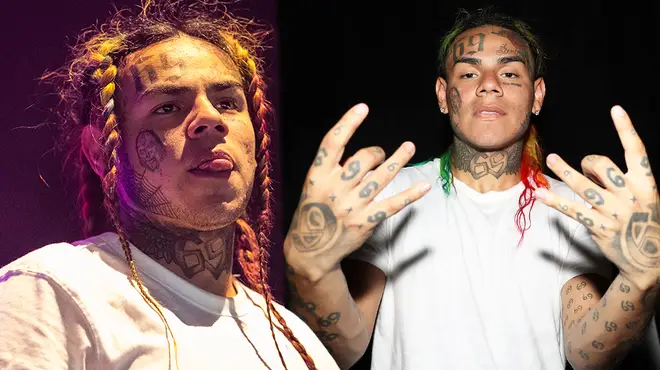 New York rapper Tekashi 6ix9ine's trial began on Tuesday (Sept. 17) where he exposed details on his former gang. New footage has emerged online of the rapper in the courtroom.
Tekashi 6ix9ine recently took the witness stand to testify against two former associates who he claimed were apart of the Nine Trey Bloods - a gang Tekashi was involved with.
While there was an incline on what Tekashi 6ix9ine looks like from the sketch drawing from court, there is now a video that has leaked online.
The racketeering and kidnapping trial took place at Manhattan's Thurgood Marshall United States Courthouse on Tuesday (Sept. 17).
New footage of the trial has leaked online from the racketeering and kidnapping case. The video shows Tekashi 6ix9ine on the witness stand during his testimony.
Tekashi 6ix9ine is seen with new dark hair and a blue prison jumpsuit in the leaked footage. In the video, the judge is going through his papers and Tekashi 6ix9ine is fidgeting.
The footage appears to have been filmed then put onto a larger screen and then, recorded on a phone from an unknown user.
The 23 year-old rapper told the authorities the dynamic of the Nine Trey Bloods Gang, who was involved in the gang and what each person's role was.
The "GUMMO" rapper could face at least 47 years in prison. 6ix9ine is expected to be sentenced in January 2020.