Cardi B Responds After Tekashi 6ix9ine's Alleged Nine Trey Blood Gang Claims
20 September 2019, 11:12 | Updated: 20 September 2019, 11:17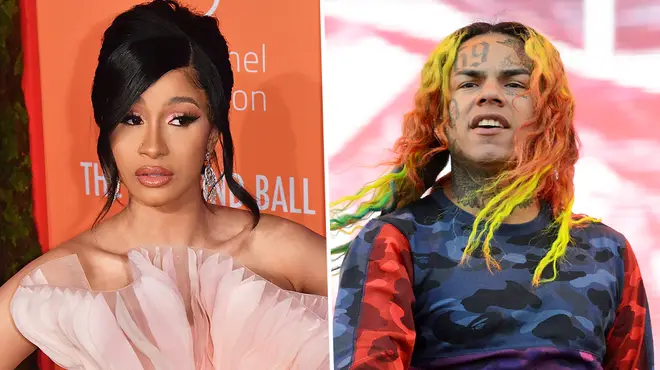 Rapstress Cardi B has responded to claims that she was apart of Tekashi 6ix9ine's former gang. The Bushwick rapper recently addressed Cardi being a blood during his court trial.
Tekashi 6ix9ine recently spoke on Cardi B during his testimony on Tuesday (Sept. 17). The 23 year-old rapper allegedly spoke on whether Cardi B is a blood or not, during his cross-examination.
The "FEFE" rapper confirmed that he did know that Cardi was blood, after her name was brought up. However, the "Money" rapstress has taken to social media to shut down being in a "bloods" gang.
Cardi was a topic of conversation in court due to Aljermiah Mack's attorney asking 6ix9ine if he copied Cardi B's technique to getting famous (i.e. using Bloods in her music videos etc.)
Atlantic Records has denied 6ix9ine's claims that Cardi B was a member of the Nine Trey Gangsta Bloods.

— Karen Civil 🇭🇹 (@KarenCivil) September 19, 2019
Since then, Cardi's rep denied that she was a member of the Nine Trey Gangsta Bloods. However, the rapstress spoke out against her being affiliated with the Nine Trey Bloods.

Cardi B suggestively admits to being a blood, but clearly denies that she's a Nine Trey Gangsta Blood, nor has she been affiliated with them. In a now-deleted tweet, Cardi revealed that she's associated with the Brim Bloods set.
The 26 year-old rapper also took to Instagram, and posted a recent viral meme of Keke Palmer, to respond to the claims.