Tekashi 6ix9ine's girlfriend Jade trolled after accusing others rappers of "chasing his clout"
27 November 2019, 13:32 | Updated: 27 November 2019, 13:38
Jade faced backlash after defending her incarcerated 'GUMMO' rapper boyfriend.
Tekashi 6ix9ine's girlfriend Jade has defended her man since the day of his incarceration, and she doesn't appear to be stopping any time soon.
Jade, a bartender and dancer who often performs with her sister Baddie G, has accused other rappers of using the 'GUMMO' hitmaker's name for attention.
"Everybody knows this whole 2019 been dead without you!!! I find it funny how every time somebody drops an album or a new song they say something about 6ix9ine," she wrote on Instagram.

"They could never compare the numbers are there. PLATINUM, toured around the world they could NEVER," she said, before adding, "women LIE , men LIE ! NUMBERS DON'T."
Soon after posting the caption, which was accompanied by a photo of the 23-year-old Brooklyn native, Jade received responses trolling the rapper's infamous "rat" status, as well as accusing Jade of clout-chasing herself.
"DONT GET URSELF HURT LITTLE GIRL TIME TO GET A JOB NOW," wrote one, while another added, "Girl u knew him for 2 weeks chill."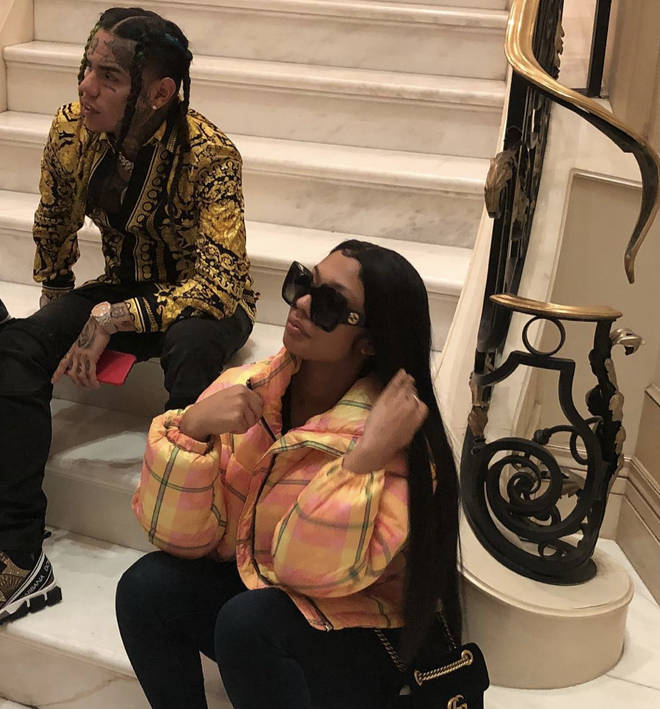 "Are you stupid," said one, while another said, "Rats damn sure don't lie lol."
One said, "This is bullsh** you talk about him like his god you dont even love him i bet you cheat on him you only want him for the money."
Meanwhile, Tekashi 6ix9ine was recently let off an assault case, where he was accused of choking a man at a shopping centre in Houston.