Tekashi 6ix9ine's Girlfriend Labelled "Trashy" After Claiming They Had Sex In A Truck - WATCH
20 August 2019, 10:30
Jade, who has been dating incarcerated rapper Tekashi 6ix9ine since the end of 2018, reminisced on happier times with her boo while posting a video of them in the club.
Tekashi 6ix9ine's girlfriend Jade has been called out for publicly divulging details of the couple's sex life.
Jade, who has a four-year-old daughter from a previous relationship, has been dating the incarcerated rapper since the end of last year, a few months prior to his infamous racketeering arrest.
The dancer and model took a moment to reminisce on better times with her 'FEFE' rapper boo by posting an old video of herself twerking on him at the club.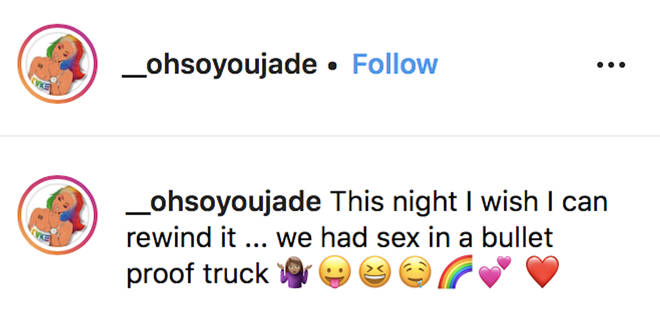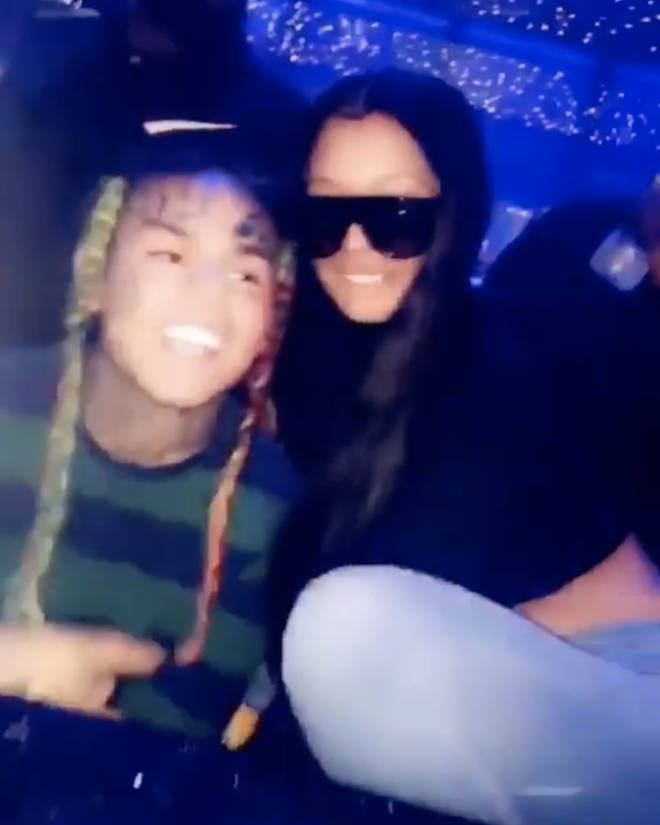 "This night I wish I can rewind it ... we had sex in a bullet proof truck," she boldly stated in the caption. Many users jumped in the comments to question whether the caption was appropriate considering her position as a mother.
"You are making yourself sound so trashy. You are a beautiful girl and you have a daughter save that for you and him in private," wrote one person.
"I don't know why you are suddenly acting like this. Everyone knows you are with him and have been holding it down, but you don't need to do that."
Another added, "You got a whole daughter who can see this in the future ... like wtf." One said, "Your parents are so proud! You must have really low self esteem to be boasting about this."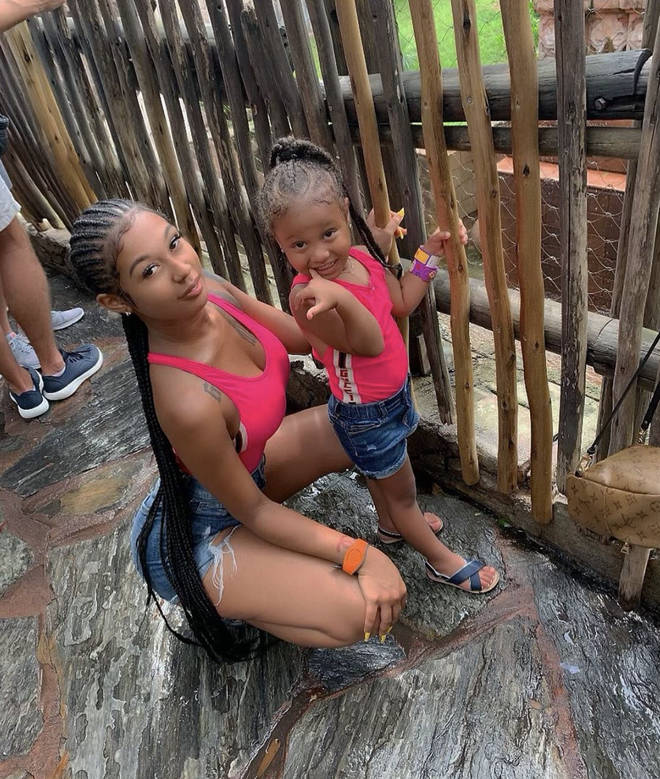 Jade also has multiple tattoos in honour of the 23-year-old jailbird. Two large portraits of his face covers one of her shoulders, while the number '69' is emblazoned on the opposite side of her chest.
At the end of July, the model suggested that 6ix9ine - real name Daniel Hernandez - would be released form jail within the next six months, slated for early 2020.
As previously reported, the rapper is scheduled to appear in court in January next year.