Tekashi 6ix9ine's Girlfriend Shocks Fans With Graphic Video Of Rapper Sucking Her Toes
2 August 2019, 12:39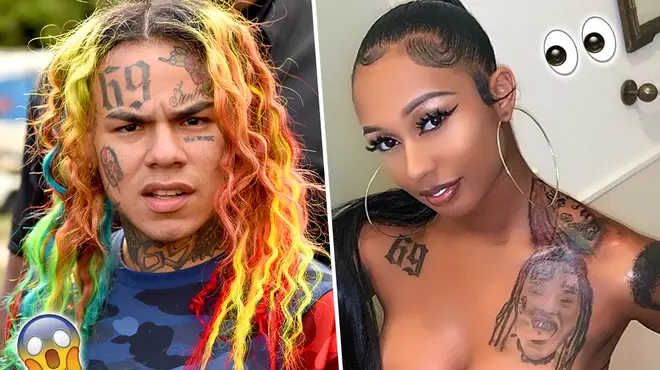 In a since-deleted post, that Tekashi 6ix9ine's girlfriend uploaded to Instagram, the rapper is seen sucking on Jade's toes in the back of a vehicle.
Tekashi 6ix9ine's girlfriend Jade, 22, uploaded a graphic video of Tekashi 6ix9ine sucking her toes to her Instagram story.
The "FEFE" rapper and his internet sensation girlfriend were only publicly together a few weeks before the rapper went to jail on racketeering charges. However, Jade has made it very clear that she misses Tekashi and is riding for him until his release.
Jade shared footage of her 6ix9ine and herself in the backseat of a car, getting intimate while he sucked her toes, in a now- deleted post.
It isn't an unpopular choice, as many people have supported the foot fetish activity, however many fans can't get passed how Tekashi nibbled away.
The video clip was reposted by American blog TheShadeRoom, which recieved a lot of comments. One fan commented "A rat nibbling on ya feet must hurt", another fan wrote "Rats love cheese" underneath the post.
Many fans realised that J.Cole's song is blasting in the background and roasted Tekashi for doing that activity during a Cole song. "J Cole don't deserve this" one user wrote. Another commented "don't disrespect j coles music like that" on Instagram.
What do you think of the video ?