Tekashi 6ix9ine Accused Of Staging His Own Abduction By Alleged Kidnapper's Lawyer
19 August 2019, 14:11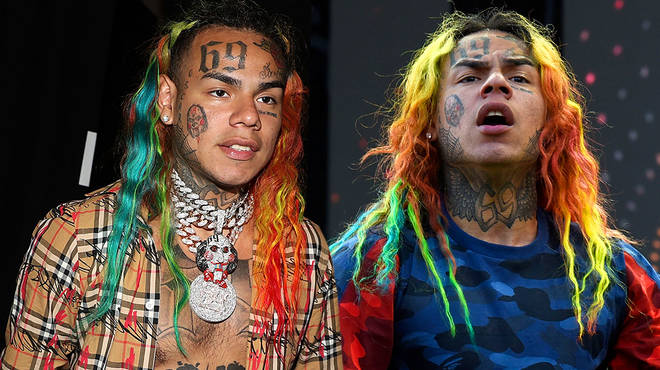 New York rapper Tekashi 6ix9ine has been accused of faking his own abduction for clout by his alleged kidnapper's lawyer.
Tekashi 6ix9ine has been accused of staging his own kidnapping for social media hype and bringing attention to his name.
On Friday (Aug. 16) Page Six reported that the defense attorney for one of the men accused of participating in the adbuction and robbery of 6ix9ine (Jul 2018) claims it was staged by the rapper himself for album promo.
Devereaux Cannick, who works as an attorney for Tekashi's alleged kidnapper Anthony "Harv" Ellison said "No robbery or kidnapping or assault happened".
Cannick continued on to suggest 6ix9ine faked his robbery as a publicity stunt. Ellison's lawyer said "He was about to drop another album…gotta get that buzz up. That's how he makes money."
Ellison, known as "Harv" to other Nine Trey Gangsta Bloods, is accused of the kidnap of Tekashi 6ix9ine.
Aljermiah "Nuke" Mack and Ellioson are the only two men in Tekashi's federal racketeering case that have pleaded not guilty, On Monday (Sept 16), the pair will both go to trial for the case.
Court documents that were recently filed, has suggested that 6ix9ine will testify against the pair.
Cannick claims that the government wired the car used to kidnap 6ix9ine ahead of time, which would mean the whole encounter was recorded. According to that theory, Cannick revealed "We believe that's going to be very useful to us," he says.
Ellison and Mack will both face life behind bars if convicted of kidnapping and robbing Tekashi 6ix9ine.