Tekashi 6ix9ine's Ex-Manager Shotti's 'Right-Hand Man' Sentenced to 62 Months In Jail
15 August 2019, 14:40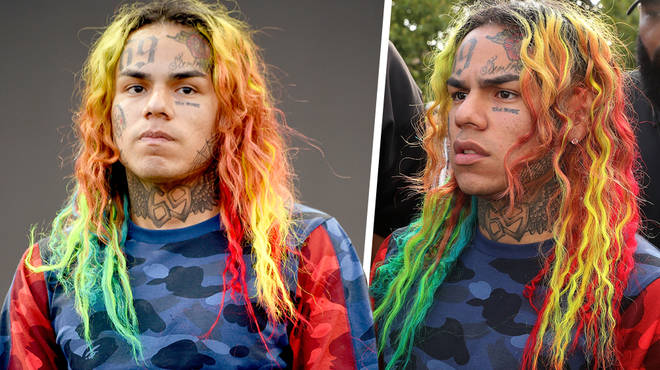 Bushwick rapper Tekashi 6ix9ine's associate has been sentenced to 62 months in jail for his involvement in 6ix9ine's racketeering case.
Tekashi 6ix9ine's ex-manager Shotti's associate has been sentenced to 62 months in prison at Thurgood Marshall United States Courthouse on Wednesday (Aug 14). Faheem "Crippy" Walter was the second defendant in 6ix9ine's racketeering case.
According to Complex, Walter was sentenced after pleading guilty to two counts for his participation in an April 3, 2018 armed robbery in Manhattan, which Tekashi 6ix9ine allegedly filmed.
The items that were taken from the robbery were later found at 6ix9ine's apartment last fall. Walter admitted to his involvement in the robbery, and also that he brandished a firearm during the robbery.
However, Walter did not use the gun during the robbery. Instead, he took it afterwards from 6ix9ine, who had allegedly received it from his manager Kifano "Shotti" Jordan.
On Wednesday (Aug 12) Assistant United States Attorney Michael Longyear revealed that Walter is "on the lower end in terms of leadership and decision making" when it comes to the Nine Trey Gangsta Bloods.
Although Walter is not a Nine Trey member, he was "brought in" to the gangs activities by Jordan as "more of an enforcer" according to the AUSA.
Aside from the April robbery, the government contended that Walter was present during a separate shooting at Brooklyn's Barclays Center.
He was reportedly also involved in a Jordan-ordered July 2018 shooting in Brooklyn.