Tekashi 6ix9ine's girlfriend confuses fans with surprise "release date" on Instagram
18 November 2019, 17:06 | Updated: 18 November 2019, 17:23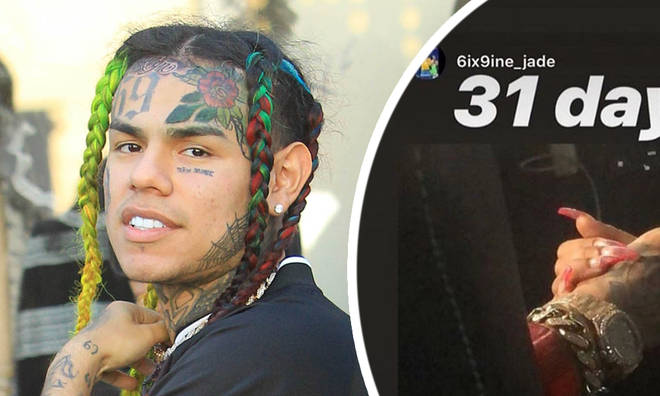 Tekashi 6ix9ine might be home sooner than we thought following his girlfriend Jade's latest Instagram reveal.
With his trial coming to an end recently after spending the last 12 months in jail, all talk has turned to when Tekashi 6ix9ine will be getting out of jail.
After being charged with racketeering conspiracy, firearms offenses and more, 6ix9ine worked with the police and provided information which assisted in the prosecution of several other defendants, however Tekashi 6ix9ine himself has yet to be sentenced.
Many different potential sentences and lengths of possible jail terms have been thrown around online, but bow 6ix9ine's girlfriend Sarah Wittley aka ohsoyoujade has teased fans with a crypitc Instagram post that could be a potential release date.
A fan account posted a picture which showed Jade and 6ix9ine holding hands alongside a heart empji and the words '31 days' and Jade reshared it onto her Instagram story.
Fans were convinced that the "31 days"relates to Tekashi 6ix9ine's release date and the fact that Jade shared the post on her story added credibility to the rumours.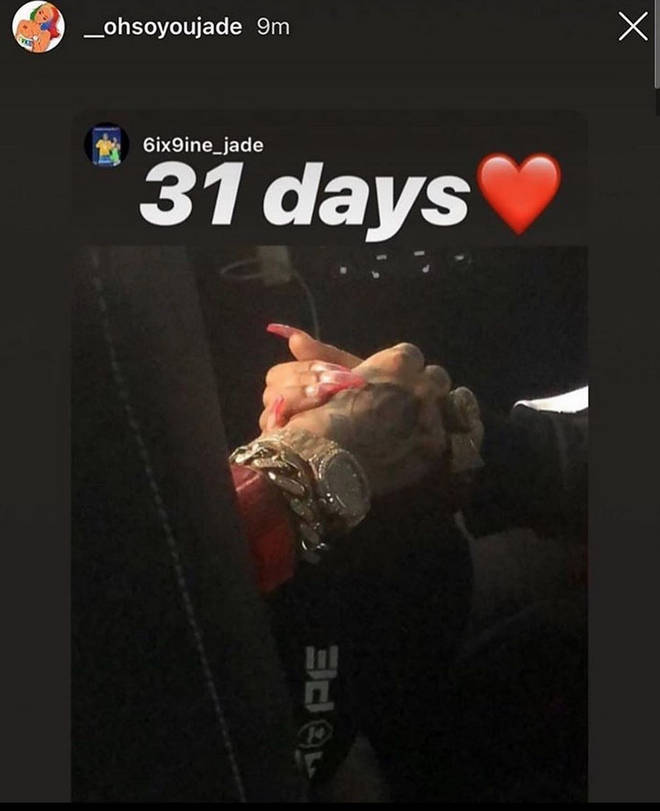 Taking to Twitter, one fan wrote 'Tekashi gets out in 31 days? Damn!!!' whilst another added 'Tekashi is really back home in 31 days, whatever he said must be really solid.'
However it appears that the 31 days are actually to do with Tekashi 6ix9ine's sentencing date. The rapper was originally due to be sentenced on January 24, 2020 however that date was moved forward by the courts and 6ix9ine is now scheduled to be sentenced on Wednesday, December 18 at 10 a.m.
Given that it's exactly one month until that date, it would make sense that in fact that is what Jade was referring to in her '31 days' post.
> Download Our Free App For All lThe Latest Music News!