First Photo Of Tekashi 6ix9ine Since Jail Revealed By His Girlfriend
8 January 2019, 12:01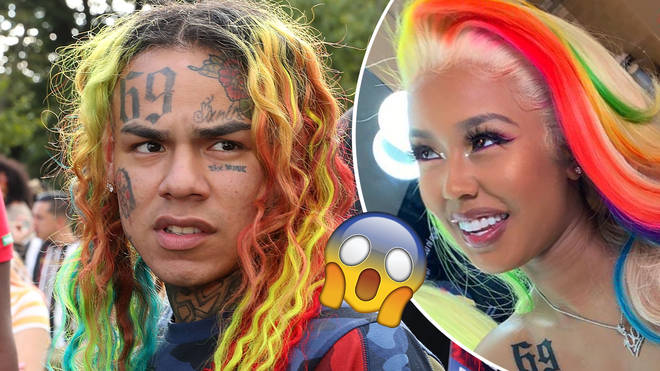 The 'DUMMY BOY' rapper has been pictured for the first time since his racketeering arrest after his girlfriend Jade visited him in jail.
Tekashi 6ix9ine is currently awaiting trial in jail after being arrested on racketeering charges at the end of last year.
Prior to his arrest, the 'DUMMY BOY' rapper regularly updated his social media accounts and kept fans up to date with his latest escapades and music releases.
As the rapper sits behind bars, however, it's his girlfriend Jade who's providing 6ix9ine's followers with the inside scoop. The model recently uploaded the first photo of the Brooklyn rapper since his arrest.
"He's good luv, enjoy," she wrote with a winking face and a heart, followed by "#FreeDanny". Jade, who recently got a '69' tattoo inked on her chest, appears to have changed her Tekashi-inspired rainbow hair back to brunette.
Tekashi, real name Daniel Hernandez, can be seeng grabbing his girlfriend's behind in the snap as his recognisable tattoos stand out on his arms and face.
The rapper appears be wearing a black jail uniform with a white T-shirt underneath as the couple stand against a plain white prison wall. His iconic rainbow hair appears to have grown out significantly.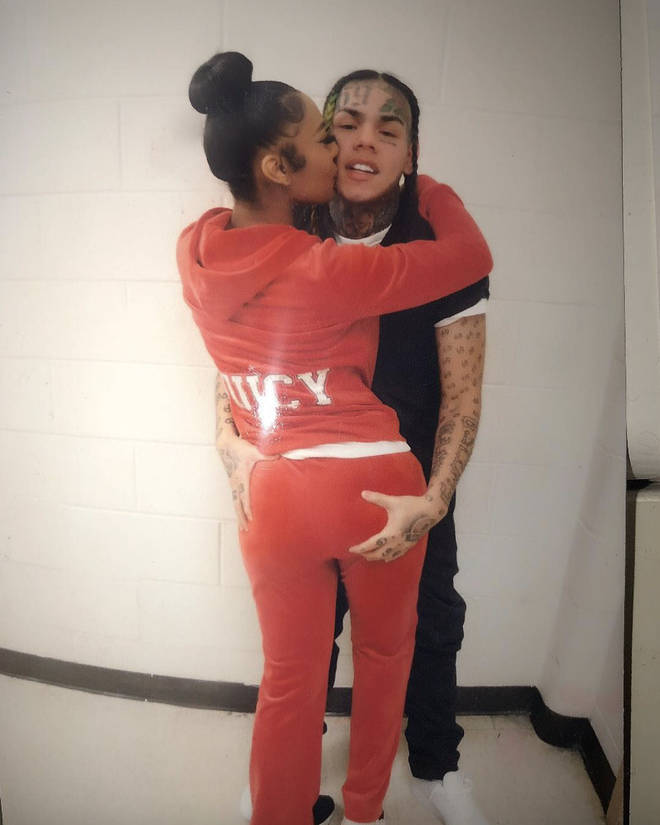 Despite being locked up, the Brooklyn native has been looking after his girlfriend. Jade received a black Mercedes G Wagon for Christmas as a gift from her rapper boo.
Reports also claimed that 6ix9ine splurged on a $35,000 Rolex watch for Jade's birthday last year. The rapper's trial is expected to take place in September 2019.