Tekashi 6ix9ine Sent His Model Girlfriend A $35,000 Rolex Watch From Jail
29 November 2018, 15:56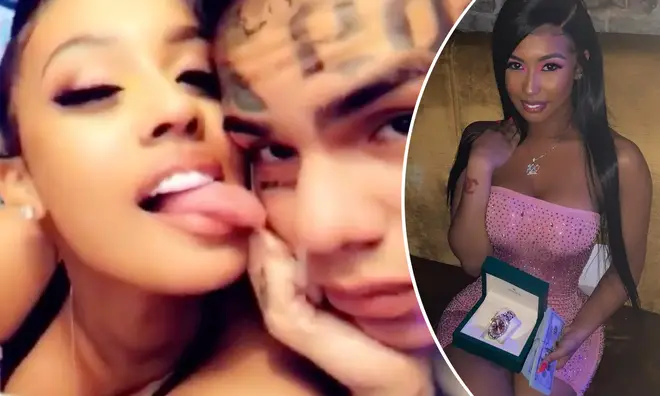 The 'DUMMY BOY' rapper had a custom-designed Rolex watch delivered to his girlfriend Jade for her 22nd birthday. 6ix9ine is currently in jail on RICO and racketeering charges, and is facing a life sentence.
Tekashi 6ix9ine may be sitting in jail, but that didn't stop him treating his girl on her birthday. The 'DUMMY BOY' rapper sent his girlfriend Jade a custom-designed Rolex for her 22nd.
The watch, which is reported to be customised with 18k white and rose gold and 24 carats of diamonds, was hand-delivered to Jade by celebrity jeweller JimmyBoi. 
"Thank you baby, your the best even when your not around." (sic) she wrote on Instagram while partying in New York City. Jade, who owns a hair extension business, later posted a video of the pair cosying up before his arrest.
The Brooklyn rapper, also 22, was arrested last week on multiple charges including armed robberies, conspiracy murder, shootings and drug trafficking. He's reportedly facing a life sentence.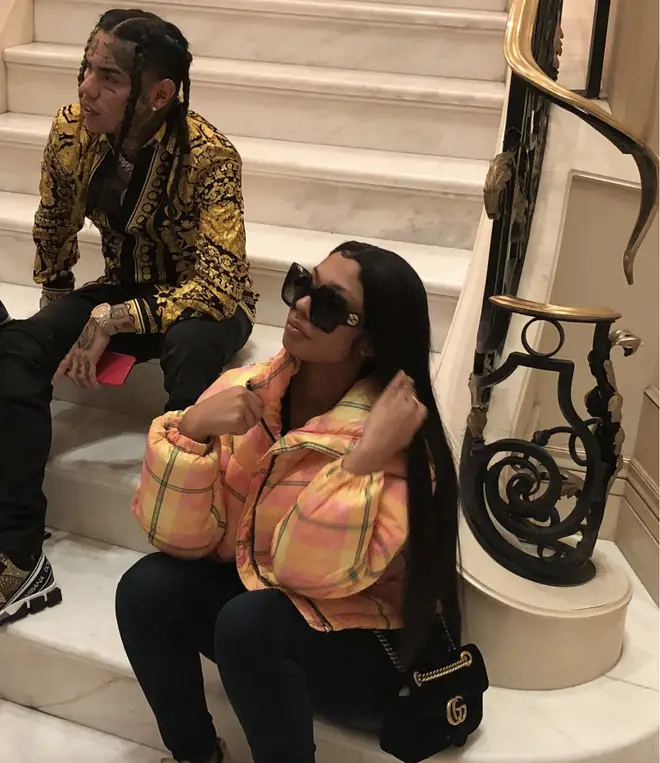 It's unclear how long 6ix9ine and Jade have been dating. The model, who boasts over 300,000 followers on Instagram, has a three-year-old daughter from a previous relationship.
At the beginning of the week, 6ix9ine pleaded not guilty to federal racketeering and firearms charges after being arrested with two of his former Treyway affiliates.
His former manager, Shotti, and gang member Mel Murda were recently involved in a wiretap conversation. The leaked transcript allegedly insinuated that Murda was planning on shooting 6ix9ine.