Here's Why Tekashi 6ix9ine Was Banned From Saying 'Tr3yway' On His 'DUMMY BOY' Album
28 November 2018, 11:26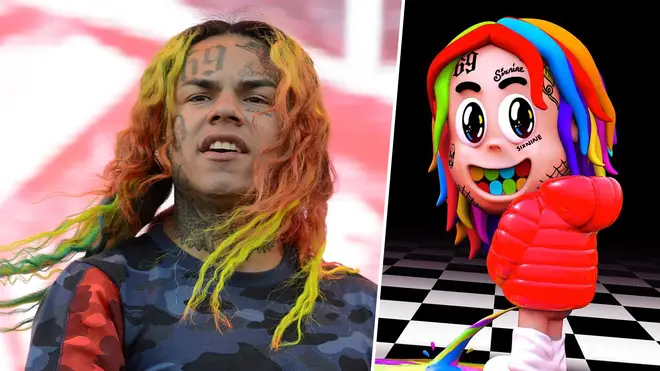 The 22-year-old rapper released his new album 'DUMMY BOY' this week after it leaked online following his recent racketeering arrest. 6ix9ine is currently in jail, and is facing a life sentence for his crimes.
Tekashi 6ix9ine officially unleashed his new album 'DUMMY BOY' yesterday after it leaked online following his recent arrest.
The 22-year-old rapper is currently incarcerated after being arrested on RICO charges following an investigation by the FBI, alongside his former manager and two affiliates.
Days before his arrest, 6ix9ine - real name Daniel Hernandez - cut ties from his former Tr3yway crew. Before this, the rapper frequently referenced Tr3yway in his music.
However, fans soon noticed that there were no mentions of the crew in 'DUMMY BOY', with the exception of the previously released 'FEFE'.
While it may seem like the rapper is throwing shade at his former crew by avoiding their name - and often in a mocking way - there's a more official reason as to why he's doing so.
In light of the current legal situation surrounding 6ix9ine and his former affiliates, the rapper is legally prohibited from mentioning Tr3yway after a judge banned him from associating with any gangs back in October.
The ban also covers the use of the word 'Tre3way' - another name for the Nine Trey Gangsta Bloods street gang - in his songs. Meanwhile, Tekashi has pleaded "not guilty" to all of the federal charges against him and will face a trial in September 2019.