Tekashi 6ix9ine Shocking Wiretap Transcript Between His Former Crew Has Leaked
29 November 2018, 10:49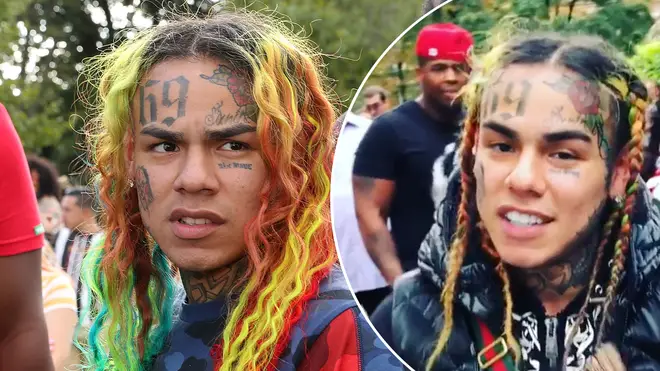 The 22-year-old rapper is currently sitting in jail and facing a life sentence altering being arrested on RICO and racketeering charges. A transcript or a wiretapped conversation between his former affiliates - Mel Murda and Shotti - has now leaked online.
A revealing wiretap conversation between several members of Tekashi 6ix9ine's former crew has been posted online.
In a transcript obtained by TMZ, 6ix9ine's former manager Kifano "Shotti" Jordan and Jamel "Mel Murda" Jones discuss what they plan to do to 6ix9ine after the rapper said "f*ck Treyway" in a recent interview.
Murda calls the 22-year-old 'DUMMY BOY' rapper a snitch before Shotti responds with a laugh, "I'mma feed him though." The publication claim that the feds believe "feed" means to unload bullets.
Elsewhere, Murda speaks to unnamed individual about 6ix9ine allegedly "humiliating" Shotti and says he will "super violate" the Brooklyn rapper for disrespecting him.
"Super violated. Super duper," says Murda. "Ain't no much he could really do unless he run around with 100 armed securities all day."
"Just tell that n***a the he not a gang member no more [...] He was never a gang member. N***a, [Shotti] needs to, like, expose him. [Shotti] need to figure it out, but they gotta violate [6ix9ine]."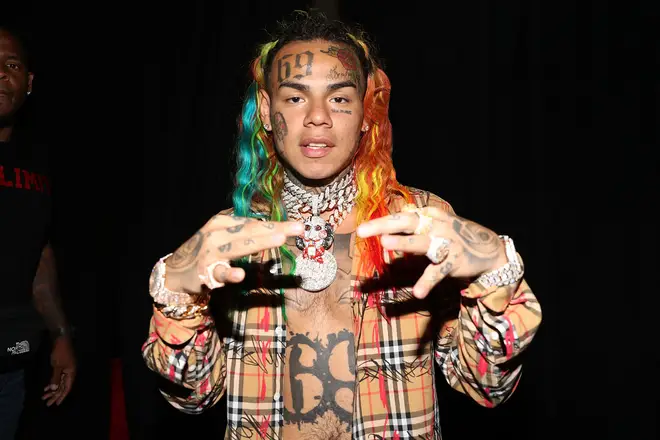 The report states that the wiretap transcript was used in a government filing, which requested that Murda remains behind bars until his trial as he is a "significant danger" to the community.
Meanwhile, 6ix9ine has pleaded "not guilty" to all of the federal charges against him - which include armed robberies, shootings and drug trafficking - and will face a trial in September 2019.
The rapper's new album 'DUMMY BOY' was officially released this week after being leaked following his arrest.