Tekashi 6ix9ine's Girlfriend Shows Off Rainbow Hair And '69' Tattoo
8 December 2018, 14:50 | Updated: 8 December 2018, 14:53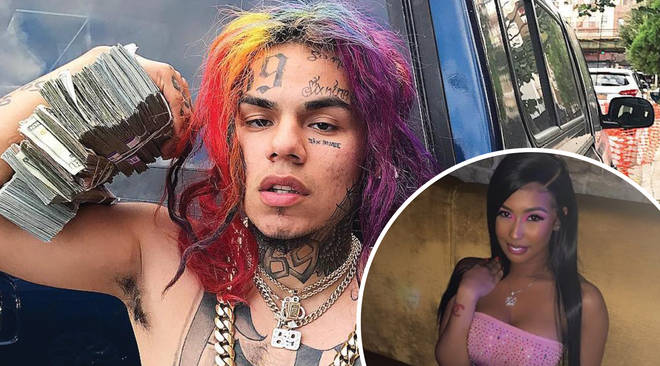 Tekashi 6ix9ine's girlfriend Jade shared a photo of herself rocking rainbow hair and '69' ink. Meek Mill and 50 Cent responded to the model's tribute to 6ix9ine, who is currently in jail awaiting trial.
Tekashi 6ix9ine's model girlfriend Jade has debuted a look inspired by her rapper beau, who is currently in jail awaiting trial on multiple charges. Jade, who recently appeared in Nicki Minaj's "Good Form" video, took to Instagram to show off rainbow coloured hair and '69' ink similar to the 'FEFE' rapper's own hair and tattoos.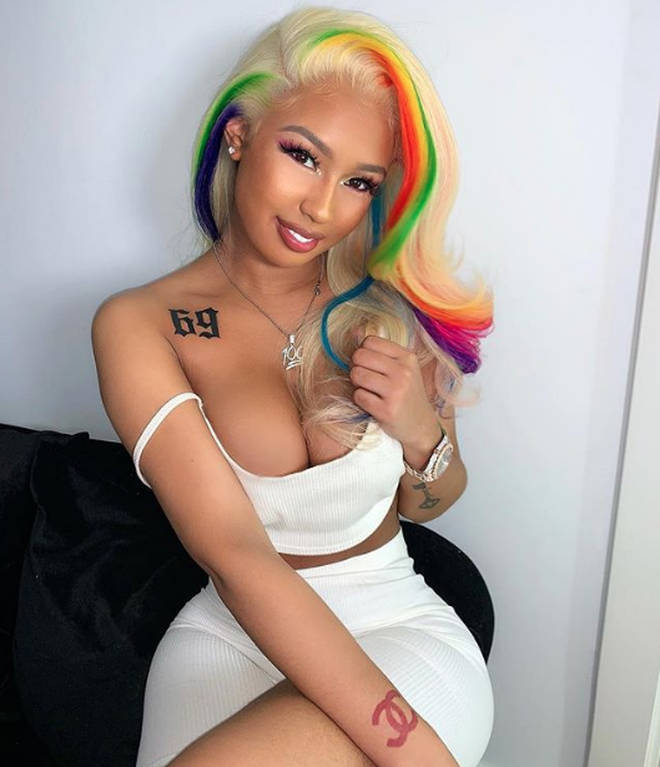 In the Instagram photo caption, Jade wrote, "NO PRENUP WE #1 STOOPID". In addition to her rainbow coloured tresses, Jade appeared to be sporting a new 'tattoo' of the number '69'. It is unclear whether the ink is permanent.
6ix9ine is known for his distinctive rainbow coloured hair and '69' tattoos on his face and torso.
After posting the picture, 6ix9ine's girlfriend responded to Meek Mill who had commented that she was "clout chasing" with her new look.
Jade responded back, saying, "this ain't no clout chase this certified!!!"
50 Cent also shared his thoughts on the unique hair change and tattoo, writing, "she was only with Danny for 5 days before the F.E.D.S. came. Is it LOVE or the clout."
Jade did not seem phased by the commentary and went on to post a number of behind the scenes videos and pictures from what appeared to be a photoshoot displaying her new look.
Tekashi 6ix9ine reportedly gifted Jade with a $35,000 Rolex for her 22nd birthday back in November.