Tekashi 6ix9ine Sounds Panicked In Leaked Audio From Music Video Shooting
24 December 2018, 10:20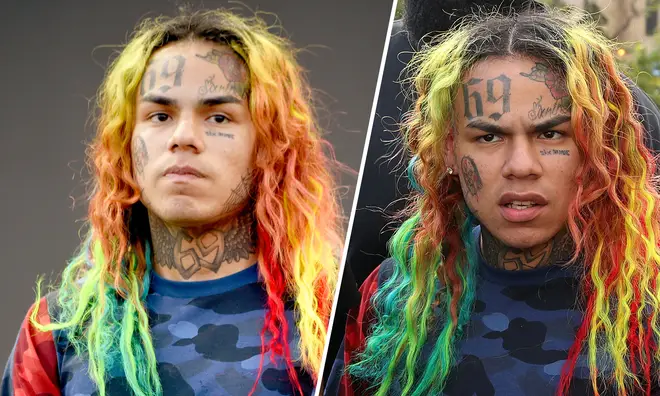 The 'DUMMY BOY' rapper, who is currently sitting in jail on racketeering charges, can be heard panicking moments after the shooting at his music video with Nicki Minaj and Kanye West in Beverly Hills.
Tekashi 6ix9ine was targeted at a drive-by shooting in November during a music video shoot in Beverly Hills, and audio taken moments after the incident has leaked.
The 22-year-old rapper, who is currently incarcerated, can be heard panicking shortly after the attack which saw shooters fire "at least ten shots" at the video shoot, which also featured Kanye West and Nicki Minaj.
In audio obtained by TMZ, the 'FEFE' rapper can be heard speaking to his handler while sitting in a SUV after someone explains to him that the police need to ID him.
"ID me? I can't," 6ix9ine says. "I'm on probation.... Tell [the cops] I'm not here." The shooting occurred shortly after the rapper avoided jail for his 2015 child sex case.
The Brooklyn native was sentenced to four years probation and, weeks later, was arrested on multiple RICO and racketeering charges.
Tekashi was accused of involvement in organised shootings, drug trafficking, conspiracy murder, armed robberies and more.
Police are reportedly looking into leaked footage appearing to show the rapper organising a shoot on Chief Keef and his cousin in New York.
Tekashi's trial is set for 4th September, 2019. If he's convicted, he faces up to life in jail.