J. Cole Responds To Tekashi 6ix9ine Racketeering Arrest On New Song
21 December 2018, 10:28 | Updated: 21 December 2018, 11:33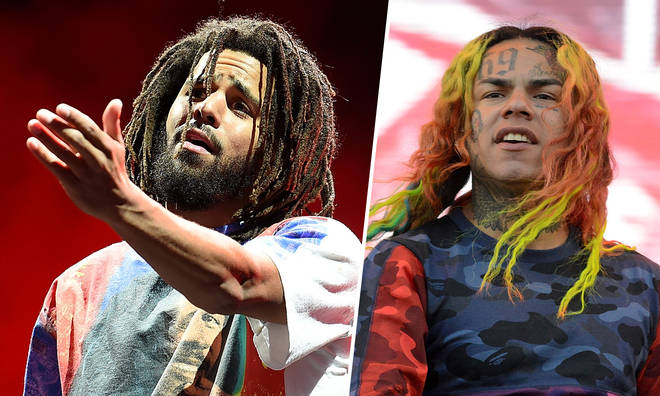 The 'KOD' rapper has addressed Tekashi 6ix9ine's ongoing legal troubles on his new song with 21 Savage, 'a lot'. 6ix9ine is currently awaiting trial on RICO and racketeering charges.
J. Cole is urging his listeners to "pray for" Tekashi 6ix9ine following his recent racketeering arrest.
The 'GUMMO' rapper is currently sitting in jail awaiting trial on charges including armed robberies, drug trafficking, organised shootings, conspiracy murder and more.
Featuring on 21 Savage's new album "i am > i was", J. Cole spoke on 6ix9ine's ongoing legal troubles on his new song 'a lot'. He raps:
"Pray for Tekashi, they want him to rot
I'm picturing him inside a cell on a cot
Flaunting on how he made it to the top
Wondering if it was worth it or not"
The 'FEFE' rapper, real name Daniel Hernandez, is potentially facing a life sentence, with his trial starting on 4th September 2019.
Earlier this month, federal police claimed to have obtained footage of the 22-year-old at the scene of armed robberies, shootings, and other crimes around Brooklyn, New York City.
6ix9ine's lawyer, Lance Lazzaro, still says that the rapper is not to blame for the crimes. "Daniel Hernandez is innocent and was never part of a criminal enterprise," he says. "He should never have been indicted."