Tekashi 6ix9ine Allegedly Spotted In "Photographic Evidence" Of Shootings & Robberies
10 December 2018, 12:11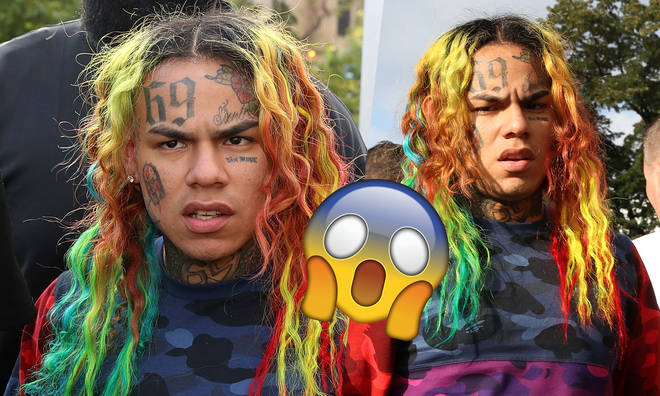 Newly surfaced footage appears to show the 'DUMMY BOY' rapper linked to a number of shootings, armed robberies and other crimes across Brooklyn.
Federal police claim to have obtained footage of Tekashi 6ix9ine at the scene of armed robberies, shootings, and other crimes around Brooklyn, New York City.
The 22-year-old rapper is currently sitting in jail following his arrest on RICO and racketeering charges last month, after being accused of leading crimes including organised shootings and drug trafficking.
According to TMZ, federal police allegedly have "proof" of 6ix9ine's involvement after obtaining videos from the phones of 6ix9ine, or his crew members, and matching them to surveillance footage of an armed robbery in April.
The 'FEFE' rapper, real name Daniel Hernandez, has been accused of filming the robbery on his phone while his manager Kifano "Shotti" Jordan pulled off the robbery itself.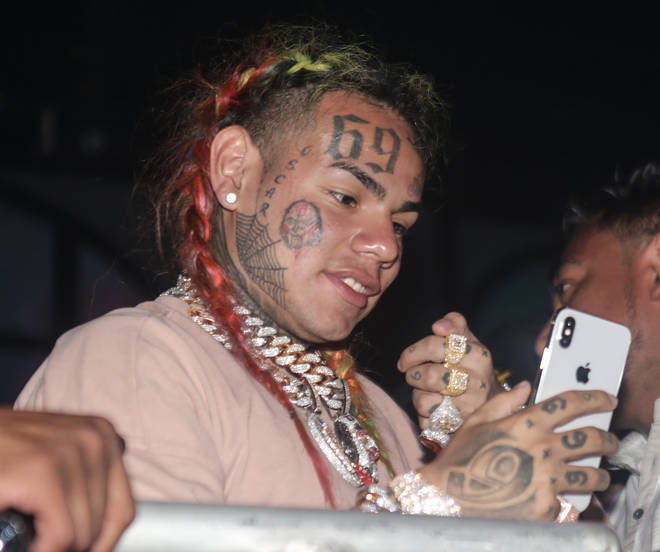 A bag that was allegedly stolen during that armed robbery was later found during a raid at 6ix9ine's home in September. An AR-15 rifle was also discovered during said raid.
Police also matched images of the rapper allegedly involved in two separated shootings in Brooklyn in late April. You can see the images here.
The publication claim that prosecutors have filed the images in question as "proof" that 6ix9ine should be held in jail without bail, as his habit of frequently withdrawing "$100,000 or more" at once from his bank account makes him a flight risk.
6ix9ine's lawyer, Lance Lazzaro, still says that the rapper is not to blame for the crimes. "Daniel Hernandez is innocent and was never part of a criminal enterprise," he says. "He should never have been indicted."