Azealia Banks Posts Unreleased 'FEEFA' Verse Following Tekashi 6ix9ine 'Dummy Boy' Album Leak
26 November 2018, 13:05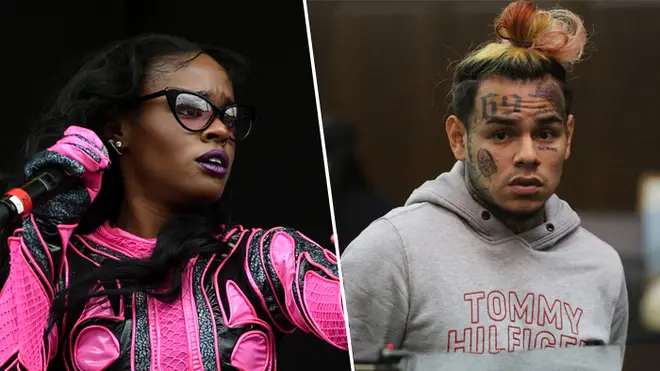 '212' rapper Azealia Banks posted her unreleased 'FEEFA' verse, which was scrapped from a 'Dummy Boy' song alongside 6ix9ine and Kanye West.
Azealia Banks has leaked her scrapped verse from Tekashi 6ix9ine's new 'FEEFA' collaboration alongside Kanye West.
The controversial '212' rapper posted her verse on social media, after 6ix9ine's delayed album 'Dummy Boy' was leaked online.
Taking to Instagram, Azealia Banks claimed that she "high key flamed both Kanye and Tekashi" on the song.
"I recorded this a few weeks ago," she added. "Since it's leaked, may as well throw my bid in."
Listen to the verse below:
Tekashi 6ix9ine's 'Dummy Boy' album was pushed back following the 'BEBE' rapper's arrest for racketeering charges.
He is currently facing a potential life sentence after been hit with 6 different charges by Feds, alongside his former TreyWey associates.
The rapper is yet to be sentenced however a leaked video appeared to show 6ix9ine ordering a hit on Chief Keef's cousin, which happened days before Keef was shot at in Times Square, New York.
6ix9ine was reportedly moved from original jail due to safety issues and is now in a jail that contains no gang members.