Rihanna's Super Bowl performance is the most-viewed Halftime Show of all time
3 May 2023, 11:07 | Updated: 3 May 2023, 11:14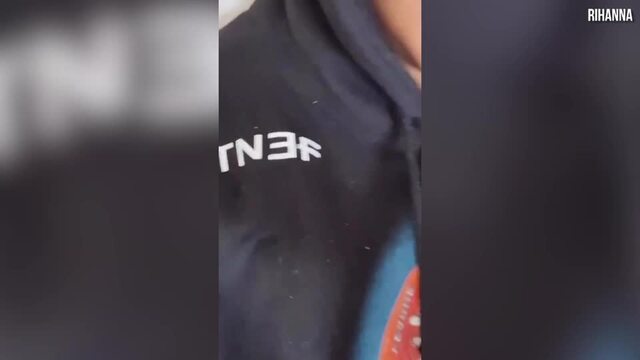 Rihanna teases Super Bowl appearance
This year's Super Bowl halftime show with Rihanna has been the most-viewed performance of all time!
Rihanna's Super Bowl halftime show has taken the crown as the most-watched halftime show in history according to reports.
The viewership for Riri's comeback performance was 121 million viewers, which also saw the Kansas City Chiefs play against the Philadelphia Eagles.
The 35-year-old singer also revealed her pregnancy during her comeback set, which saw her sing classics like 'Rude Boy' and 'Diamonds'.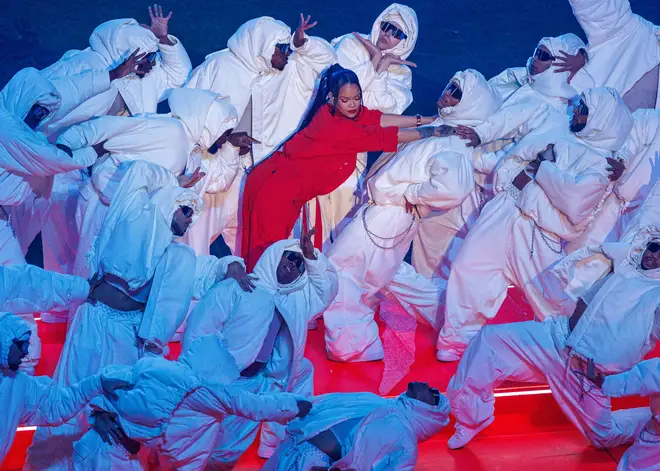 USA Today reported that the 2023 Super Bowl has become the most watched on record, surpassing the 2015 gams and halftime show, which brought in 114.4 million people in.
Singer Katy Perry headlined the halftime show in 2015, which became an iconic performance in its own right thanks to her backlog of hits and fun staging.
The original figures for February's performance came in at 115.1 million viewers, but these were underestimated due to an external encoding issue.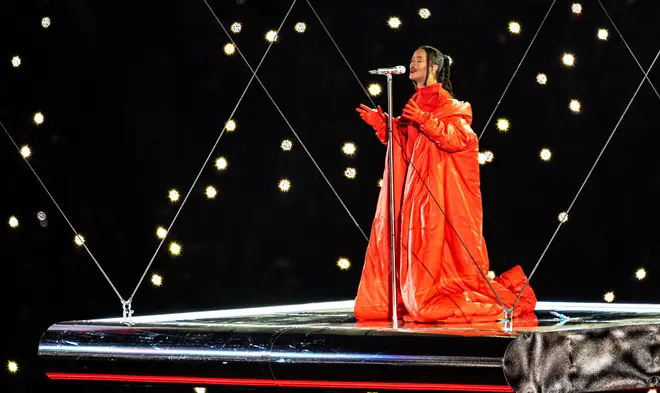 The revised numbers have now shown that 121.0 million viewers tuned in to the game and Rihanna's comeback performance.
Rihanna took to the stage during the half time show for the first time since 2016, to perform a set of classics.
She appeared on an elevated stage amongst an array of backing dancers, and the performance clearly went down a treat.