What was the setlist for Rihanna's Super Bowl halftime show?
13 February 2023, 10:57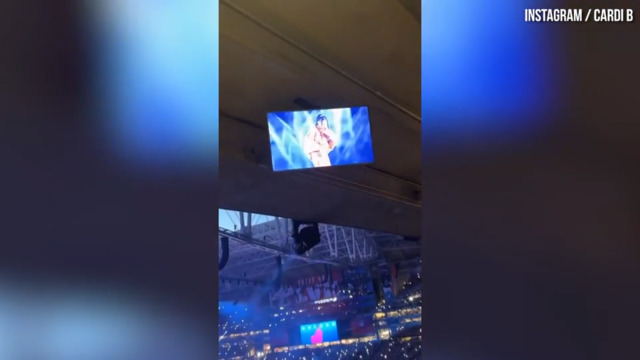 Rihanna performs at Super Bowl half-time show
Rihanna managed to squeeze in 12 songs to her performance, and here's the mega mix of hits!
Rihanna had the most iconic Super Bowl halftime show, and took to the stage performing hits like 'Diamonds' and 'Work'.
On top of this, she announced her second pregnancy with boyfriend ASAP Rocky, after welcoming her first child in May last year.
Fans went crazy at the setlist of hits Riri performed, and here's all of them in order.
Rihanna announces second pregnancy at Super Bowl halftime show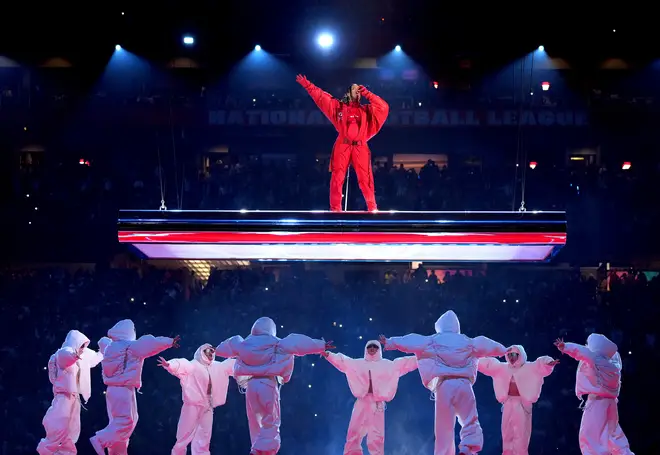 The singer opened the show with her anthem 'B*tch Better have My Money'.
She then performed 'Where Have You Been' and 'Only Girl (In The World)' and shut it don in style in a red suit contrasted against backing dancers dressed in white.
Perhaps the most iconic moment was a dance breakdown to her 2009 hit 'Rude Boy', which then went straight into 'Work'.
Rihanna makes epic comeback performance at Super Bowl halftime show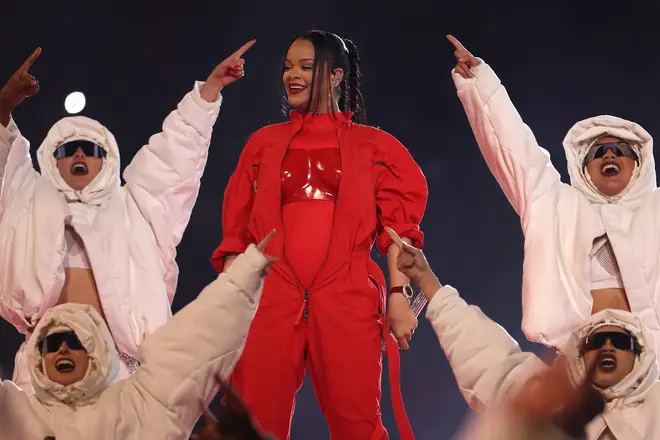 Rihanna closed the show in a dazzling way to 'Diamonds' as she ascended into the sky as she sung the beloved song.
Here's the full setlist for Rihanna's performance:
"B--- Better Have My Money"
"Where Have You Been?"
"Only Girl in the World"
"We Found Love"
"Rude Boy"
"Work"
"Wild Thoughts"
"Pour It Up"
"All of the Lights"
"Run This Town"
"Umbrella"
"Diamonds"