Does Drake have siblings? Does the rapper have a sister?
10 February 2021, 16:04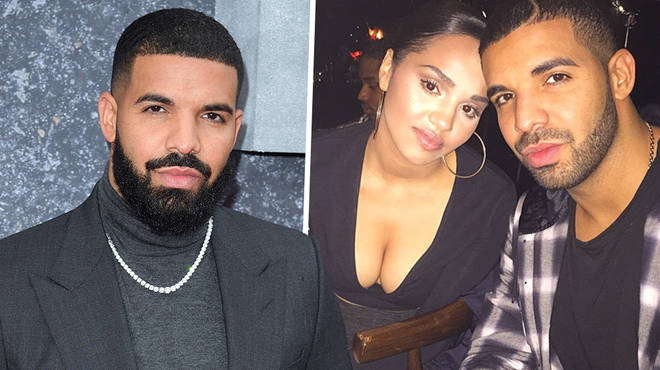 Is Drake a triplet? Here's everything we know about Drake and his siblings.
Drake has always shown that he's a family man, often sharing photos of himself with his mother Sandi Graham, and his father Dennis Graham.
While the Canadian rapper is openly brings his parents along with him to award shows, premieres and other public events, the rapper has never openly clarified whether he has siblings or not.
The "Laugh Now, Cry Later" rapper often pens songs in honour of his mother and his father has made several appearances in his videos. It is clear Drizzy really does appreciate his parents.
But does he have siblings? and if so, how many?
Does Drake have siblings?

While there has not been any official reports of Drake's siblings, many fans are convinced the rapper has a sister.

Over the years, fans has suspected that Drake has a half-sister on his father's side.

The rumours became rife back in 2015, when Drake shared a few photos on his Instagram, of a young woman her referred to as his "sister".

The Canadian rapper shared several photos with a lady named Raemiah Julianna.

At the time, Drake had tagged @raemiahjulianna, who made that account inactive, and changed her Instagram to @raemoneyyy with a private account.

While this has not officially been confirmed, fans do recognise their resemblance on the photos Drake shared of them both.

However, it is possible that Drake meant "sister" in a friendly way.

See more photos of Drake and his alleged sister below.

Does Drake have kids?

Drake has a one child – his son Adonis Graham – who he shares with model Sophie Brussaux.

Their son Adonis was born on October 11th 2017. Adonis was conceived as a result to Drake's short term affair with Brussaux.

In fact, Drake and Sophie allegedly met just twice, according to Drake's own song lyrics.

Drake and Brussaux were caught by paparazzi during their dinner in Amsterdam.

Their dinner date sparked controversy as Drake was romantically linked to Jennifer Lopez around that time.

The public first became aware of Adonis when Pusha T revealed that Drake was "hiding his son" from the world, during their rap beef.

In a song on Drake's Scorpion he explained he wanted to shield his son from media attention for as long as possible.