Drake Responds To Getting Cut Off During His Grammy Award Acceptance Speech
12 February 2019, 13:07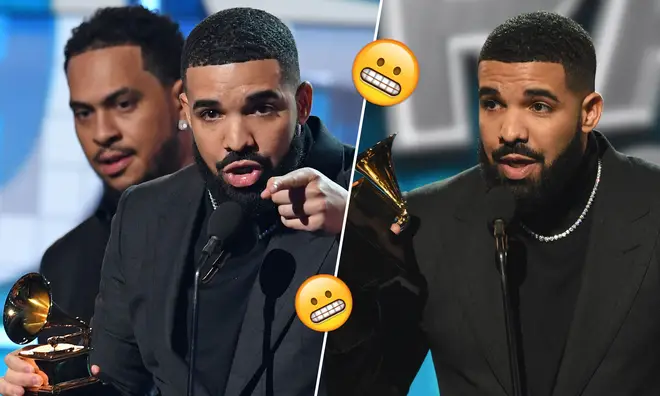 During the Grammy Awards 2019, the 'In My Feelings' rapper appeared to have his microphone cut off during his speech before he was finished speaking.
All eyes were on Drake as he picked up his Grammy Award for 'Best Rap Song' at the 61st annual ceremony on Sunday night (10th Feb.)
The 32-year-old took to the stage to scoop up his accolade and make his acceptance speech, during which he made some cryptic comments towards the Recording Academy.
Drizzy essentially told the audience that success at the Grammys isn't a direct measure of how successful an artist actually is; the most important thing is that people are listening to your music.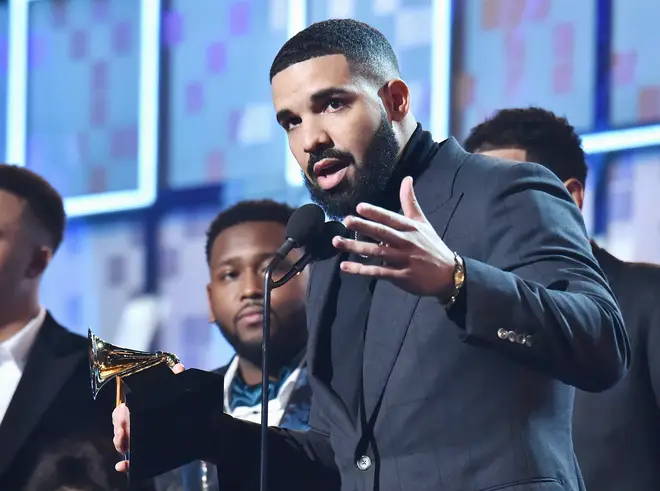 The rapper paused and began to speak again, before his microphone was cut off and the ceremony cut to a commercial break, sending shockwaves across social media.
Fans of the rapper, including artists like Ariana Grande, praised him for his honesty. And, in response to the incident, Drizzy took to Instagram to cryptically hint at the incident.
"Too raw for TV," wrote Drake beside an image of his associate Chubbs holding the winning card from the Grammys, reading 'God's Plan' alongside the song's writers.
Following the backlash the Recording Academy faced for appearing to prematurely cut off Drake, their representatives issued a statement. 
"During Drake's speech, there was a natural pause and at that moment the producers did assume that he was done and then cut to commercial," Michael Samonte of the Sunshine Sachs PR firm stated.
"However, the producers did speak with Drake following his speech and did offer him to come back on stage to finish whatever his thoughts were. But Drake said he was happy with what he said and didn't have anything to add."
Meanwhile, Pusha T's alleged response to Drake's speech during the show was captured on camera and went viral.