Drake's dad Dennis Graham reportedly set to land reality TV dating show
26 November 2019, 14:51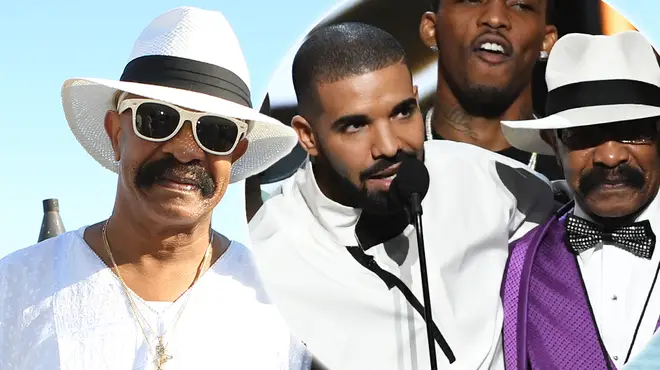 Canadian rapper Drake's dad is set to land a reality TV show which will be exploring his love life and lavish lifestyle.
Drake's dad, Dennis Graham, is reportedly set to land a reality show that will document his search for true love.
According to TMZ's sources, Graham and TV producer David Weintraub have spent the last week pitching the series to multiple networks.
Aside from the romance part of the show, the show will allegedly take a deep look into Graham's flashy lifestyle: "clubbing, driving expensive cars and of course, all the fringe benefits of being Drake's pops."
According to TMZ's sources, Graham and Weintraub are expected to land a deal sometime next week. Networks Vice and WE TV have reportedly shown strong interest in the upcoming series.
Although it is not clear how the show will exactly be structure, many fans believe it will display candidates that are of Dennis's interest and he will eventually pick one. Other rumours suggest it could play out to be a personal, authentic docuseries?
In other related Graham news, he recently made headlines after he claimed Drake lied about their relationship in order to sell music.
Graham claimed that he was never a father who was absent in Drake's life, contrary to what fans have heard Drizzy express in his music.
After the interview hit the internet by storm, Drake posted the following message on Instagram: "Woke up today so hurt man. My father will say anything to anyone that's willing to listen to him. It's sad when family gets like this but what can we really do that's the people we are stuck with … every bar I ever spit was the truth and the truth is hard for some people to accept."