Cardi B's Sister Hennessy Just Made The Shadiest Comment About Nicki Minaj
1 October 2018, 10:34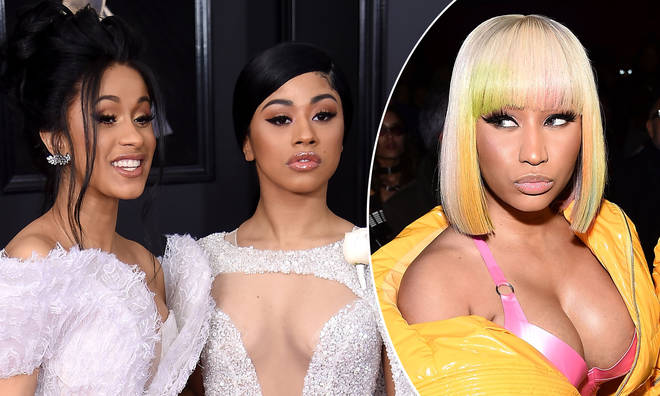 Savage.
Hennessy Carolina, the younger sister of Cardi B, has made her sibling's beef with Nicki Minaj a family affair.
While the 'Bodak Yellow' rapper and the 'Barbie Dreams' hitmaker continue to butt heads amid their highly-publicised feud, Hennessy has taken things one step further.
The 22-year-old hit back after someone criticised Cardi's performance from Saturday's Global Citizen Festival, which was in her native New York City.
"She has no stage presence," wrote the user. Hennessy, it seems, took this as the perfect opportunity to take a swipe at her sister's arch nemesis. "But Nicki be on drugs on stage looking like a crackhead," she wrote.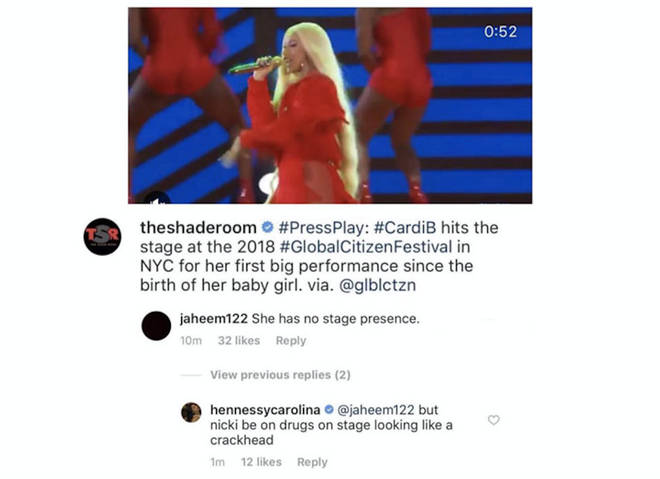 Cardi and Nicki's beef, which had reportedly been bubbling under the surface for months, reached tipping point at New York Fashion Week back in September.
Things got physical when Cardi launched herself at Nicki before hurling a shoe at her. The entertainment world took notice and the incident lead to responses from stars including Naomi Campbell and Kelly Rowland.
After Cardi claimed Nicki Minaj was trying to stop her from making money, the #NickiStoppedMyBag trend began circulating online, much to Minaj's amusement.
Nicki is yet to respond to Hennessy's comment.