The Alleged Real Reason Behind Nicki Minaj & Cardi B's Beef Has Been Exposed
26 September 2018, 10:32 | Updated: 26 September 2018, 11:24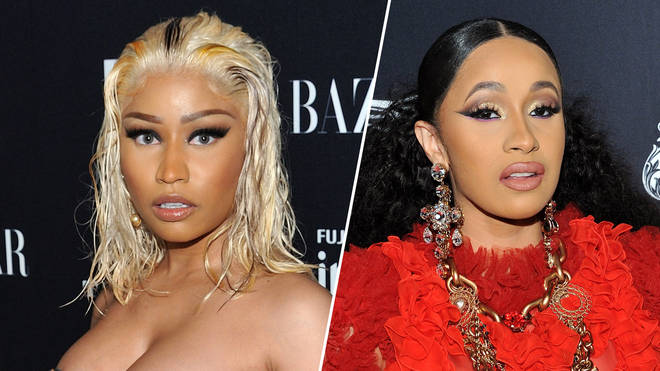 This is WILD.
Nicki Minaj and Cardi B have been at loggerheads for months now, with things reaching a tipping point at New York Fashion Week earlier this month.
Following their fight, which saw the 'Bodak Yellow' rapstress physically launch herself at Minaj, the pair have made headlines with their ongoing beef.
Amid speculation as to why the rival rappers have been fighting, a source claims that the real reason behind the ongoing dispute is all down to one particular Atlanta rapper.
According to Jason Lee of Hollywood Unlocked, Future was originally supposed to appear on Cardi B's 'Invasion Of Privacy' song 'Drip' instead of Migos, who made the final cut.
However, Lee claims Nicki stopped the collaboration from happening and gave the rapper an ultimatum: lose the collaboration, or be dropped from their joint NICKIHNDRXX Tour.
"You heard the song 'Drip'? Who is on that song?" Lee asked, before responding with "Migos." "Guess who's on there first? Future. Who's touring with Nicki? Guess why Future ain't on that song?"
The host points out that this would explain Cardi's outburst on Instagram following the fight at the Harper's Bazaar's ICONS party, where she claimed Nicki tried to "stop [her] bags" and "f*ck up the way [she eats.]"
"You've threaten [sic] other artists in the industry, told them if they work with me you'll stop f*cking with them," she wrote.
Shortly after the broadcast, the original reference track Future recorded for 'Drip' leaked online.
Nicki, Cardi and Future are all yet to respond to the claims made by Lee.