Cardi B & Nicki Minaj Feud Sparks Hilarious #NickiStoppedMyBag Viral Meme
26 September 2018, 17:50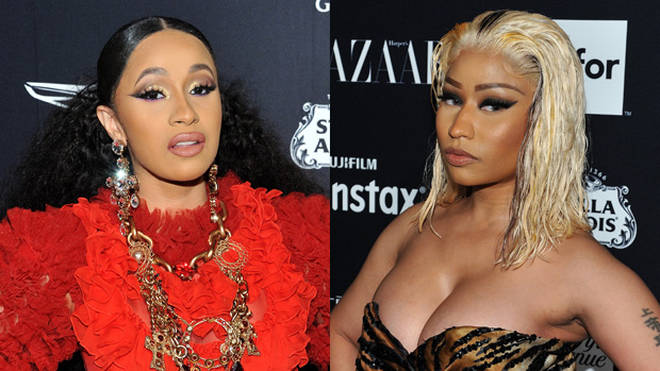 People have seen the funny side...
Cardi B and Nicki Minaj have sparked a hilarious new trending topic following their much-publicised feud.
Following Cardi's recent claim that Nicki Minaj was attempting to stop her money behind the scenes, fans have started a new hashtag called #NickiStoppedMyBag.
New reports have also claimed that Nicki Minaj told Future to remove himself from her song 'Drip' or be removed from their joint headline NICKIHNDRXX tour.
These claims have not been confirmed however fans were quick to react in a hilarious manner.
See the best #NickiStoppedMyBag tweets below:
Cardi B and Nicki Minaj got into a physical altercation at New York Fashion Week, with the former throwing a shoe in the scuffle.
The pair were also seen at Milan Fashion Week, days after their fight however Cardi and Nicki don't appear to have cross paths at the event.