Kelly Rowland Just Gave The Best Response To Cardi B's Fight With Nicki Minaj
12 September 2018, 12:10 | Updated: 12 September 2018, 14:10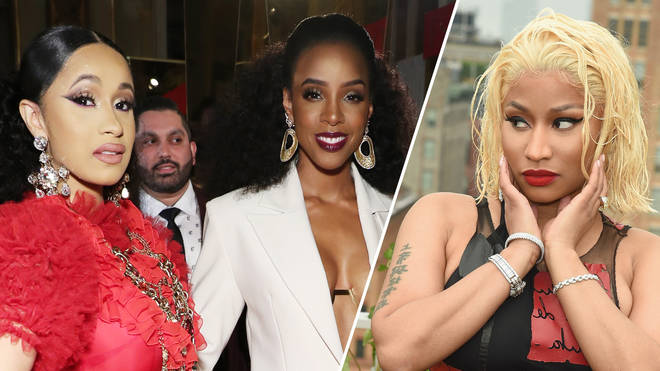 Tell 'em, Queen Kelly.
Since their highly publicised run-in last weekend, Nicki Minaj and Cardi B have been dividing opinions within the music world.
During an event at New York Fashion Week, the 'Invasion Of Privacy' rapstress allegedly lunged at Minaj and threw a shoe at her for "spreading lies" about her and her daughter. The footage leaked online soon after.
Cardi responded to the incident with a lengthy post on Instagram, while Nicki discussed the fight and her relationship with Cardi during her Queen Radio show in the days following.
Meanwhile, other stars are sharing their thoughts on the physical altercation. Yesterday, 50 Cent weighed in on Instagram, and now Kelly Rowland has laid down her opinion.
"I think in a time where Serena Williams is fighting for equality—I love both Nicki Minaj and Cardi B and I think that they are extremely talented—and in a time when she is fighting for women's equality, we just can't be fighting," she said during an interview with E! News.
"There's no time for us as women to fight and they are just so talented and I just genuinely love them both so much, but it's just not the time. We have way bigger issues as women, you know what I mean?"
Kelly refused to take sides, adding, "I don't know. I'm Switzerland, I don't f**king know."
Elsewhere, Minaj's 'FEFE' collaborator 6ix9ine was spotted jamming to Cardi's breakout hit 'Bodak Yellow' in a club after the resident DJ - DJ SpinKing - labelled himself 'Team Cardi' following the fight.
The rapper later took to his own Instagram to post a video of himself alongside the 'Queen' rapstress, hailing her the "only queen."