Naomi Campbell Just Gave The Shadiest Response To Cardi B & Nicki Minaj's Fight
28 September 2018, 10:37
Tea has been SERVED.
She's one of the fashion world's most renowned icons, so it seems only right that Naomi Campbell has some words for Cardi B and Nicki Minaj following their fight at New York Fashion Week.
The rival rappers famously came to blows at the Harper's Bizarre ICONS party at the beginning of the month. As it happens, Campbell didn't attend the event.
"It was called an ICON party, but there were no icons there," the supermodel said. "Kate [Moss] and I were at home on the couch watching TV."
As for the fight, Campbell didn't seem impressed with the two chart-topper's actions. "I was disappointed. I don't want to see women of color fight," she said.
"I don't want to see women fight period. Not there, not that. It's all music. There's no division of music. Music's for everybody, there's no discrimination, so I felt very disappointed."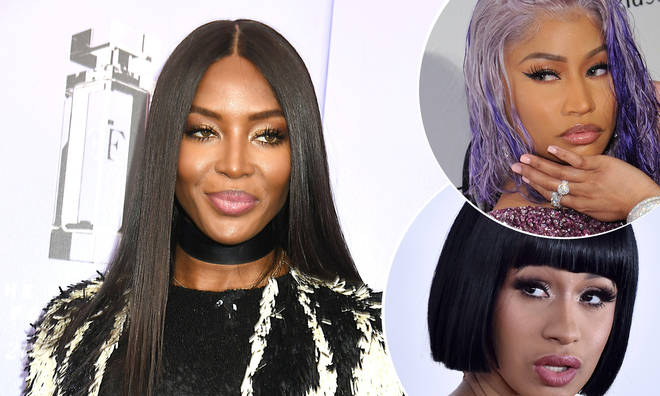 It appears Cardi and Nicki are yet to resolve their issues. Following Cardi's claim that Minaj was trying to stop her earning money, fans kicked off a new hashtag called #NickiStoppedMyBag.
Earlier this week, a new claim surfaced that Nicki had instructed rapper Future to remove himself from Cardi's 'Invasion Of Privacy' song 'Drip', or else be kicked off their joint headline NICKIHNDRXX tour.
Future later responded and rubbished the rumour.