50 Cent Responds To Eminem's 'Kamikaze' Disses By Turning Him Into A Meme
6 September 2018, 10:41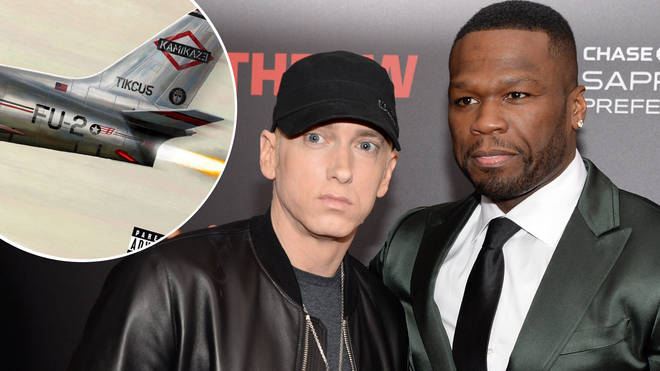 Because of course he has.
Never one to miss an opportunity to troll, 50 Cent has offered his two cents in response to Eminem's latest reel of rap beefs.
Following the release of his surprise album 'Kamikaze', during which he name-checked a number of rappers in the game, Eminem ignited a number of feuds, both pre-existing and fresh.
The 'Lose Yourself' rapper faced a diss track from Machine Gun Kelly and received words from Lil Pump, Tekashi 6ix9ine, Joe Budden, Ja Rule and Die Antwoord to name a few.
Soon enough, 50 Cent piped up on Instagram with his own reaction to the album. The rapper shared a photo of Eminem's face on Colin Kaepernick's recent Nike campaign.
The American football player stars in the latest campaign for the sports brand, with a slogan that reads, "Believe in something. Even if it means sacrificing everything."
On 50 Cent's version, the words read, "Believe in restoring the game. Even if it means destroying all the players," as Shady's face looms behind them.
"This is what they should have did for the campaign," he captioned the image. It sounds like the 'Power' star is ready and waiting for Eminem's upcoming responses.
Producer and rapper Mr. Porter, a friend and frequent collaborator of Eminem, recently revealed that a diss track aimed at Machine Gun Kelly is incoming.