Who Did Eminem Diss In His Lyrics To 'The Ringer'?
31 August 2018, 10:27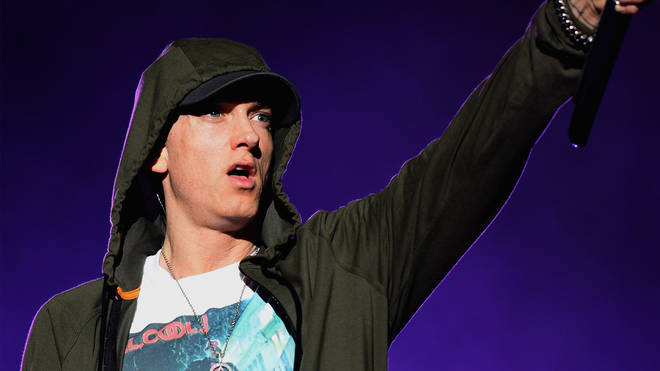 Shady held NOTHING back.
Eminem dropped a surprise new project titled 'Kamikaze' today (Friday 31st August) and sent fans into a complete frenzy.
The Detroit rapper put a whole load of rappers on blast throughout the album, but one track that struck a chord in particular was the album's opener, 'The Ringer'.
During the explosive song, Shady takes jabs at the younger generation of up-and-coming Hip-Hop stars - often referred to as "mumble rappers" - kicking things off with a shot at Lil Yachty. Take a look at the lyrics below.
"Get this f**kin' audio out my audio, adios
I can see why people like Lil Yachty, but not me though
Not even dissin', it just ain't for me
All I am simply is just an MC,"
He goes on to name-drop Lil Pump and Lil Xan, claiming that they've been copying their style from rap heavyweight Lil Wayne.
"Lil Pump, Lil Xan imitate Lil Wayne
I should aim at everybody in the game, pick a name
I'm fed up with being humble
And rumor is I'm hungry
I'm sure you heard rumblings
I heard you wanna rumble like an empty stomach
I heard your mumbling but it's jumbled in mumbo-jumbo
The era that I'm from will pummel you
That's what it's comin' to"
In the next fiery line, Eminem takes a moment to praise fellow rappers Kendrick Lamar, J. Cole, Big Sean and Joyner Lucas, the latter of whom appears on the project.
"What the f**k are you gonna do, where you runnin' to?
I'm gonna crumble you and I'll take a number two
And dump on you if you ain't Joyner
If you ain't Kendrick or Cole or Sean then you're a goner."
Elsewhere in the song, Eminem addresses the critical reviews he received for his last album 'Revival'.
'Kamikaze' is available now to download, stream and purchase.