Ja Rule Responds To Eminem's Savage Diss On New Album 'Kamikaze'
3 September 2018, 10:31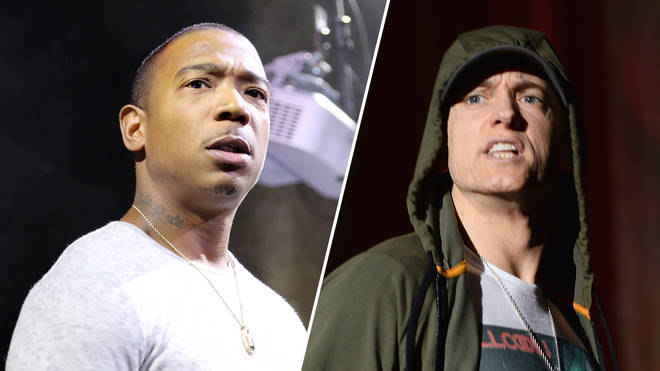 And things got personal.
Eminem sparked a whole load of fresh drama last week after he name-dropped a number of rappers on his new album 'Kamikaze'.
As well as coming for the new generation, however, the Detroit native also reignited some of his old beef - with Ja Rule taking a major hit on 'Greatest'.
The pair's rocky relationship stems from the early 2000's era when Ja and 50 Cent, Eminem's protégé, first became engaged in their ongoing drama.
"God forbid I forget, go and jump out the window, somebody better child-proof it/'Cause if I lose it we can rewind to some old Ja Rule s**t/And I can remind motherf**kers I'll do s**t," spits Eminem.
Shady is referring to the savage disses he aimed at Ja back in the day, namely his 2003 track 'Doe Rae Me (Hailie's Revenge)', which was a response to Ja's 2002 diss track 'Loose Change'.
When a fan on Twitter pointed out Eminem's latest shots, the 'Always On Time' rapper responded with "Guess that Halie line must be starting to hit home...", following by a laughing emoji.
Guess that Halie line must be starting to hit home... 🤣

— Ja Rule (@Ruleyork) September 2, 2018
The line Ja Rule is referencing is one of his Shady-aimed jabs on 'Loose Change'. The line involved the rapper's daughter Hailie, who was seven years old at the time.
"Em, you claim your mother's a cr**khead/And Kim is a known sl*t/So what's Hailie gon' be when she grows up?" he says.
Eminem is yet to respond to Ja Rule's latest comment. Meanwhile, Machine Gun Kelly retaliated after Eminem dissed him on 'Not Alike' following a comment the Cleveland rapper made about Hailie in 2012.
The rapper posted a video of himself on Instagram listening to the lyric in question whilst popping a bottle of champagne.