Lil Pump Responds Following Eminem Diss On New Album 'Kamikaze'
3 September 2018, 13:24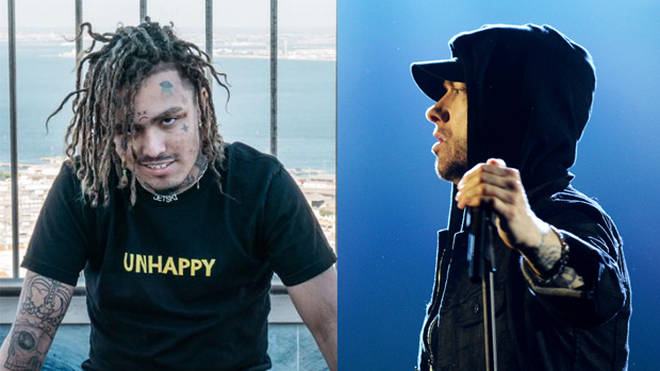 Lil Pump isn't taking the jab too seriously...
Lil Pump has responded after being dissed by Eminem on his surprise new album 'Kamikaze'.
The 'Gucci Gang' rapper, who is preparing for his Harverd Dropout tour, was the subject of a harsh lyric by Eminem on a new song called 'The Ringer'.
"So finger-bang, chicken wang, MGK, Iggy 'zae/Lil Pump, Lil Xan imitate Lil Wayne/I should aim at everybody in the game, pick a name," raps Eminem on the album opener.
After hearing his name mentioned in the song, Lil Pump responded under Eminem's Instagram post announcing the new album.
Alongside a love heart, he wrote: "Thank You. I deserved that."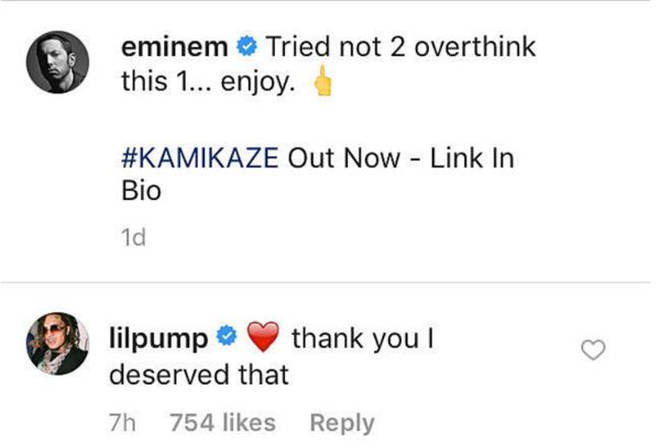 The 18-year-old, who is known for his trolling on social media, may have been responding in a sarcastic way.
However it appears that he doesn't want to engage with Eminem in a lyrical feud.
Meanwhile, Eminem's manager Paul Rosenburg has responded to rumours that the rapper dissed Drake on the album.
Some fans were convinced that Eminem threw a number of subliminal disses at Drake throughout the project after highlighting a number of lyrics.
But Rosenburg attempted to squash those rumours on Twitter, asking fans to "dead" the speculation.