Who is Nick Cannon's on-off girlfriend Brittany Bell? Children, age, Instagram & more
25 August 2022, 16:15 | Updated: 16 January 2023, 10:37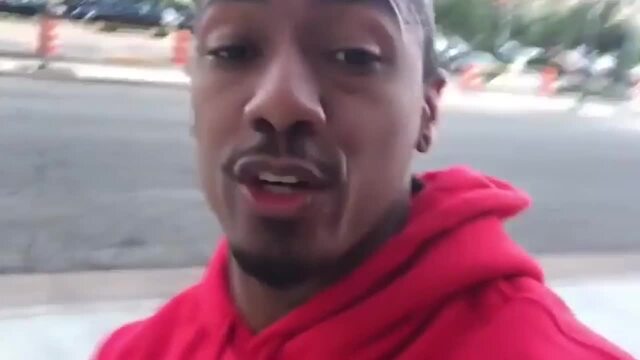 Nick Cannon Fires Back At Kanye West Over Kim Kardashian & Drake Rumours
Brittany Bell is pregnant with Nick Cannon's tenth child, and already has two other kids with him.
Nick Cannon is expecting his tenth child and his third with baby mama Brittany Bell.
She joins Mariah Carey, Bre Tiesi, Abby De La Rosa and Alyssa Scott as the mothers of his children.
Cannon revealed the news of the pregnancy via Instagram, but who is his baby mama Brittany Bell?
Nick Cannon expecting his TENTH child with baby mama Brittany Bell
Who is Brittany Bell?

Brittany Bell is a former dancer and model, and is also trained in acting. According to her Instagram bio, she is a Yoga teacher and holds two degrees.

She grew up in San Diego, California and graduated with a Journalism degree from Arizona State University.

Bell also has a masters degree in Psychology from Pepperdine University, and is a co-host of a podcast titled 'The Mama Gang'.

Nick Cannon discusses his complex family and 'wants his children to be friends'

Bell is a model, dancer and actress.

Picture: Instagram

She was born in November 1987, and is 34-years-old.

Did Brittany Bell take part in pageants?

Bell is a successful pageant queen, and even participated in Miss USA in 2010. She won Miss Arizona USA in 2010.

She is also a former NBA dancer, and performed for the Phoneix Suns from 2006 to 2009.

Since graduating University, she has worked as a model in both commercial and on the runway.

Nick Cannon reveals he gets 'nervous' to welcome a new baby 'every single time'

Brittany is a former pageant queen.

Picture: Getty Images

How did Nick Cannon and Brittany Bell meet?

They met back in 2015 - one year after Cannon split from singer Mariah Carey.

The pair dated on and off for a couple of years, and Bell gave birth to their son Golden in 2017. They later had another child named Powerful Queen in 2020.

Cannon and Bell broke up in either late 2020 or early 2021 after Cannon welcomed twins with Abby De La Rosa just four months after the birth of Powerful Queen.

Nick, Brittany and Golden pictured together.

Picture: Getty Images

Is Brittany pregnant?

Cannon and Bell announced in August 2022 that she was expecting a third child together. This child will be her third and Cannon's tenth.

They posted a maternity shoot to Instagram, where it seemed to confirm that Bell was in her third trimester.

Alongside their two children, Cannon and Bell posed in a series of intimate posts showing off her bump.

Does Brittany have Instagram?

Yes, Brittany does have Instagram, where she posts updates of her children and fun activities that she is up to.

You can follow her @misbbell.