Who is Lil Uzi Vert's ex Brittany Byrd? What are the allegations she made against him?
5 July 2021, 14:34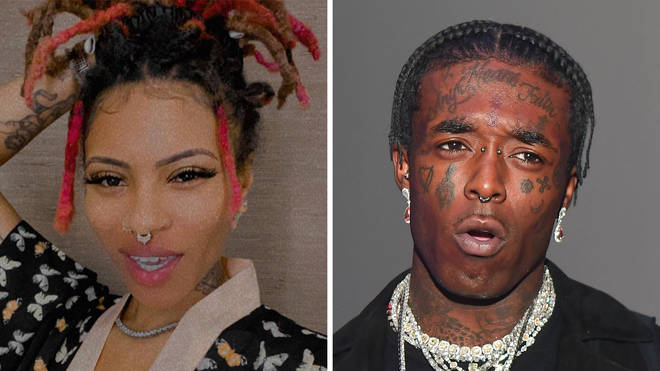 Lil Uzi Vert has been accused of hitting and pointing a gun at his ex-girlfriend Brittany Byrd. Here's everything we know so far.
Lil Uzi Vert is now with City Girls' JT, but his ex-girlfriend has come through with claims he physically harmed her.
The 'P2' rapper has been accused of allegedly pointing a gun at his ex-girlfriend Brittany Byrd. She reportedly went to the local sheriff's station at West Hollywood and filed a complaint against Uzi, claiming he placed the weapon on her stomach.
But, who is she? and what are the allegations she has made against Lil Uzi Vert?
Who is Brittany Byrd?

Brittany Byrd is from Los Angeles, California. She was born on March 23rd, 1994.

The 27-year-old is an artist, who graduated from Parsons School of Design in 2016 in Strategic Design and Management.

Byrd is also the owner of the Byrd Museum – an online marketplace featuring artistic materials like furniture, showpieces, and paintings.

Brittany Byrd.

Picture: Instagram/@byrdmuseum

Before building her own venture, Byrd interned with the Art Partner – a creative content and artists management agency.

The social media star also holds a degree in Communications and Media from St. John's University and an additional certification in Theology.

Byrd's Instagram account @byrdmuseum boasts over a whopping 248k followers.

Byrd became known in mainstream hip hop news through her dating Lil Uzi Vert in 2014.

After a whirlwind romance, the pair ended their on-and-off relationship in 2016.

Brittany also made headlines after her back-to-back online feud with Lil Uzi Vert's current girlfriend, City Girls rapper JT.

What has Brittney Byrd accused Lil Uzi Vert of?

Lil Uzi Vert's ex-girlfriend Brittany Byrd has accused him of striking and pointing a gun her, during an altercation involving rapper Saint Jhn in Los Angeles.

According to TMZ, Uzi confronted Saint Jhn at Dialog Café in West Hollywood after learning that the rapper was meeting with Byrd.

Brittany Byrd and Lil Uzi Vert attended the BET Awards in 2016. Picture: Getty

Uzi and Jhn then had a physical altercation, when Uzi's gun fell out of his pants.

Byrd then approached Uzi and he then pointed his gun at her in addition to striking her in the stomach with it.

Byrd has filed a police report, and her manager, Brianna, provided a different version of events to the Shade Room.

According to Brianna, Uzi confronted Byrd, not Jhn, and punched Byrd repeatedly before fleeing.

"Uzi has been stalking Brittany since they broke up," Brianna told TSR.

"Uzi is toxic and mentally and physically abusive. He has been for years" Brianna added.

Neither Uzi, Byrd nor Jhn has publicly commented on the incident.