What is going on between Nicki Minaj and Cardi B's husbands?
19 September 2023, 16:23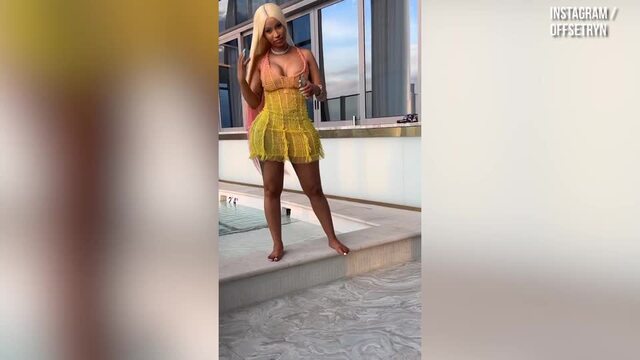 Offset marvels over Cardi B in clip
Cardi B and Nicki Minaj's husbands are fighting - but why? Here's everything that is going on.
Rumours have been circulating of a rift between rappers Nicki Minaj and Cardi B, with reports that the pair are fighting over comments made by their husbands.
Undated footage of Nicki Minaj's husband Kenneth Petty was unearthed late last week (15 September), showing him call out Offset in an empty street in New York City.
The incident happened on the same street where Cardi B and Offset were allegedly staying, but neither of them are seem or heard in the video.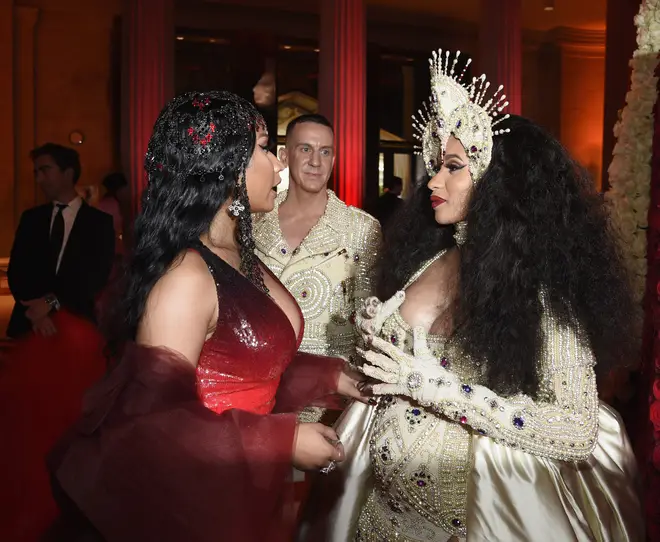 What did Kenneth Petty say about Offset?

On the video that appeared to look like Instagram Live, Kenneth Petty threatened Offset with various remarks.

In one of the videos, Petty can be heard saying: "Plan that vacation, you gonna be planning your funeral p***y!

"We out here to talk, right? Let's talk, but you know we ain't talking, though."

Nicki with her husband Kenneth and son 'Papa Bear'.

Picture: Instagram

Are Nicki Minaj and Cardi B Fighting?

There is no evidence that Cardi and Nicki are feuding, however it appears that their husbands are.

Offset has since responded to Petty's comments, and laughed them off by calling Nicki's husband and his friends "broke" as he left a private jet.

"I'm getting off a jet, and he's funny," Offset said, laughing. "Fuck these n****s talmbout? We hoppin' off jets, n***a. Talmbout 'outside.' Extremely broke!"

Offset mockingly laughs as he's about to board a private jet amid feud reports

What is the reason for the fight between Nicki Minaj and Cardi B?

There is no concrete reason as to why Nicki Minaj and Cardi B are beefing.

Online rumours suggest something of a supposed encounter that took place at last week's VMA awards.

However, the pair did beef back in 2018, but have since appeared to draw a line underneath their back-and-forth posts.