Kylie Jenner Denies Intentionally Cutting Down The Price Of Jordyn Woods Lip Kit
1 April 2019, 17:22 | Updated: 1 April 2019, 17:25
Kylie Jenner denies slashing the price of ex-BFF Jordyn Woods Lip Kits on Kylie Cosmetics on purpose...
Kylie Jenner's ex-BFF Jordyn Woods has caught herself in drama when Tristan Thompson allegedly kissed her at a house party.
Tristan being Kylie's big sister Khloe's baby father, put Kylie in a tough position, being torn between her sister and her long-time BFF. Since February, when the cheating scandal emerged, things reportedly haven't been the same between Kylie and Jordyn Woods.
During the cheating scandals peak, reports surfaced that Kylie Jenner slashed the price on Jordyn Woods' Lip Kit products on the Kylie Cosmetics website.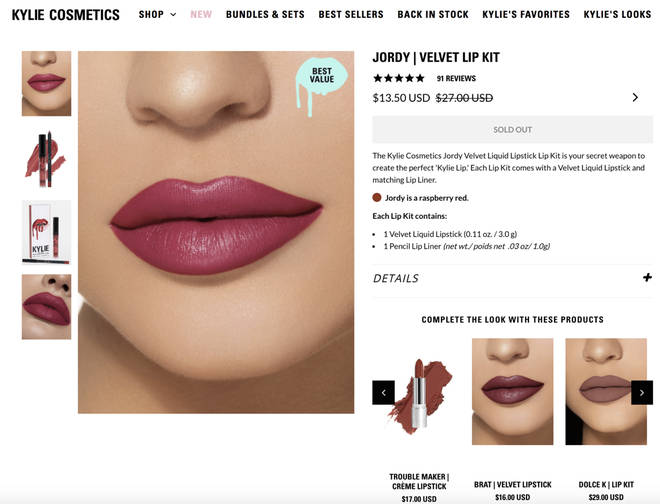 While the news report emerged during the cheating scandal's peak, Kylie spoke out and fully denied this. Kylie Jenner made it clear that she's not trying to mess up Jordyn Woods' bag.
In The New York Times, the self-made billionaire denies that she intentionally dropped the price on Jordyn Woods' cosmetic products on her site.
Kylie told The New York Times, "That is just not my character. I would never do something like that and when I saw it, I was like, thrown back,".
The 21 year-old billionaire added,"Jordyn knows I didn't actually put it on sale."
Recently, Kylie and Jordyn were spotted having brunch together. It could be a sign that their friendship is back on the mend again.