Kylie Jenner Sparks Pregnancy Rumours After 'Instagram Hint' Spotted
29 March 2019, 10:28 | Updated: 29 March 2019, 10:34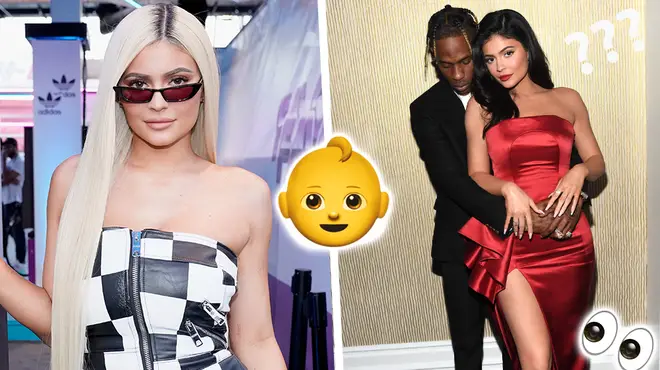 Kylie Jenner's fans have social media in a frenzy after suspecting that the "self-made billionaire" is pregnant with a second child...
When Kylie Jenner was pregnant with Travis Scott's baby girl Stormi Webster, she hide her pregnancy from the world and managed to keep it a secret. Kylie was nowhere to be seen, unless she was wearing an oversized hoodie, hiding her now known baby bump. 
According to TMZ, Kylie Jenner and Travis Scott's relationship has been rocky as of recently, after Travis Scott was accused for cheating on the "self-made billionaire".
The couple are building their family and their future together, and Travis Scott shows there's no way he's ever letting Kylie go. After naming her wifey at one of his shows and publicly professing his love for her, the couple do not seem breakable.
They seem to have gotten past the alleged flirty DMs, as Jenner fans believe that Kylie is hinting at her second pregnancy.
Earlier this week (Mar 27th), Kylie Jenner took to Instagram to show off her new set of nails, not expecting anything of it. However, Kylie's fans will spot out any sort of "hint" and piece a story together. Kylie posed with her Jordyn Woods replacement BFF, Heather Sanders, after their nail appointment.
The makeup mogul posted a picture of her and Heathers nails and captioned the photo "back at it again with nail bae 💅🏼".
Fans couldn't help but suspect the colours she went with, as a hint for pregnancy. Kylie rocked ombré nude to pink tip nails while Heather got nude to blue ombré. On social media, Kylie's fans pointed out the fact that these are the colours for a gender reveal, where blue is for boys and pink is for girls.
Although they are just a pair of nails and it's natural to just pick whatever colour comes to mind, fans believe it's a cryptic message.
What do you think?