Travis Scott Responds To Kylie Jenner's "Self-Made Billionaire" Status
6 March 2019, 10:45 | Updated: 6 March 2019, 10:46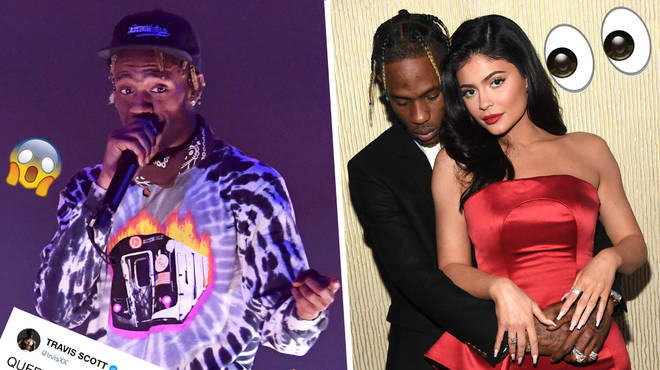 Travis Scott takes to social media to express how proud he is of Kylie Jenner for becoming the world's youngest billionaire...
After Travis Scott cheating rumours circulated last week, Travis Scott has tried his hardest to ensure Kylie Jenner is secure and has made multiple efforts to show her that she is the only woman on his mind.
Travis Scott reportedly deactivated his Instagram account in order to prove his loyalty to Kylie Jenner. He allegedly deleted his account after Kylie after she found "suspect" messages in his Instagram DM inbox.
The "Kylie Cosmetics" owner and mother of Stormi Webster, was named the youngest self-made billionaire of all time by Forbes, marking a major achievement in her life. According to Forbes, Kylie Jenner has officially become the youngest self-made billionaire ever, beating Facebook founder Mark Zuckerberg, who became a billionaire at age 23.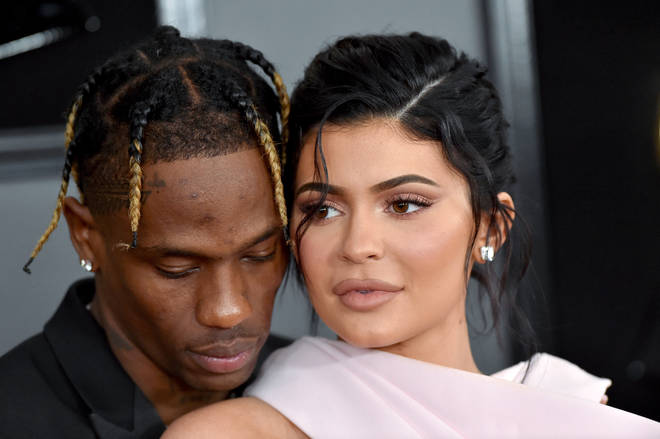 At just 21 years-old, Kylie Jenner has built a billion dollar empire. Forbes estimates Jenner's cosmetics company is worth at least $900 million - and she owns all of it.
Travis Scott took to Twitter to show Kylie Jenner how proud he is of her in an appreciation post.
The "SICKO MODE" rapper deactivated his Instagram account, but his Twitter is and Trav decided to use this moment to show how much he loves Kylie.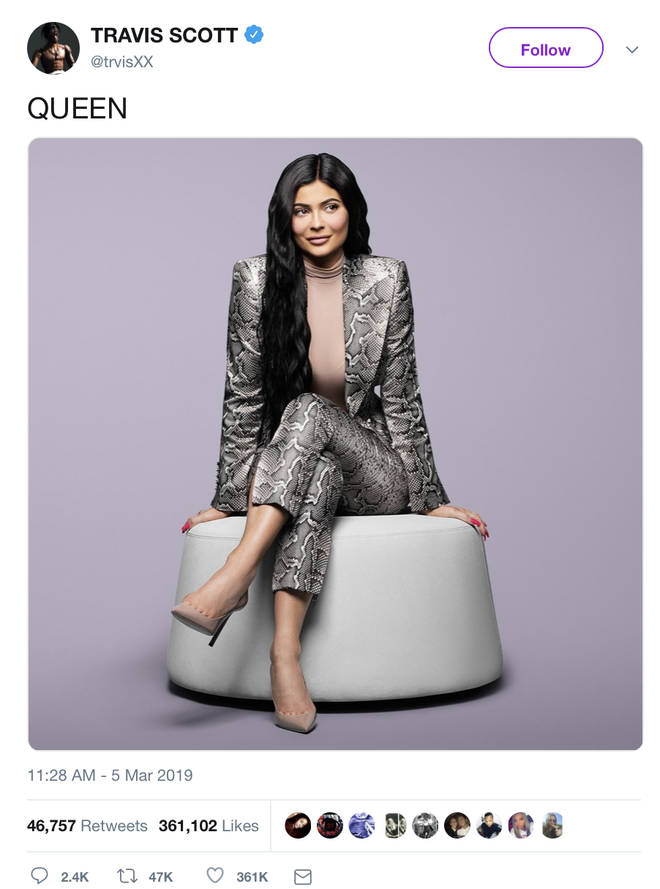 Travis Scott posted a the Forbes photo of Kylie Jenner, and capitioned it "QUEEN". Travis Scott shows his admiration for his daughter's mother. Travis and Kylie fans are in awe of the couple being young successful parents.
Some fans have been saying that Travis is trying so hard to get in Kylie's good books because he allegedly cheated. Other fans are also questioning how genuine he is in the relationship and are questioning whether he clings onto her because she is a billionaire.
Travis Scott showed the whole world that Kylie Jenner is "wifey" during one of his concerts where he screamed her name in front of the entire Madison Square Garden crowd.