Khloé & Kim Throw Major Shade At Tristan & Jordyn Amid Cheating Scandal
22 February 2019, 11:41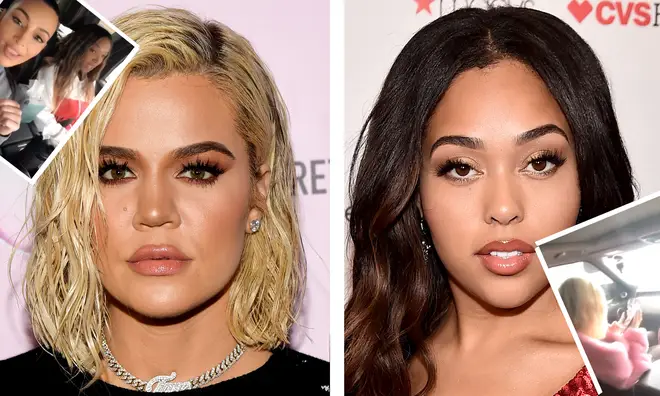 Khloe and Kim clap back with cryptic messages addressing Tristan Thompson and Jordyn Woods cheating scandal on Instagram..
The Kardashian's are notorious for being "the queens of throwing shade", but this time it is beyond just "shade". The severity of the cheating scandal has been a lot for the family to deal with. Khloe Kardashian's baby father, Tristan Thompson, has reportedly cheated on Khloe Kardashian with Kylie Jenner's BFF, Jordyn Woods.
In the midst of it all, Khloe Kardashian has been active on social media, posting a series of cryptic meme's, describing how she feels about the cheating scandal between her now ex-partner and family friend Jordyn Woods.
With many people in the Kardashian circle backing Khloe, and other celebrities like Cardi B speaking on the topic, it is only right that Khloe's older sister steps in.
The 38 year old social media star has thrown major shade at Jordyn Woods, with Khloe Kardashian's BFF Malika Haqq. The pair appeared in an Instagram post on Kim Kardashian's account.
In attempts to stand up for Khloe, the pair use their petty personalities and post a video singing a song that relates well with the cheating scandal.
Brandy feat. Timbaland - Who is She 2 U (Official Video)
On Kim Kardashian's Instagram story, Kim and Malika are singing along to, is Brandy's "Who Is She 2 U," which is a "my man cheated" song. They pair lip sync and send cryptic message to Tristan and Jordyn singing:
"Who is she to you, Don't lie to me, Who is she to you, My eyes can see, Something's going on between you two (Something's goin' on), I think you better let me know, That's fa sho"
The music video for Brandy's song featured a male character being 'caught in the act' with various women around town.
In the second Instagram post, Kim and Malika sing along to throwback hit that was released in 2001, Nivea- Don't Mess With My Man. The pair lip sync the lyrics while clearly throwing shade at Jordyn Woods.
Nivea - Don't Mess With My Man ft. Brian Casey, Brandon Casey
They sing the lyrics:
"If you mess with my man, I'ma be the one to break it to ya. Got my girls, got my man, so find your own and leave mine alone." Kim sings while pointing at the screen with attitude.
Kim and Malika continue to sing the lyrics "Don't mess with my man, I'ma be the one to break it to ya. Here's a little advice for you, find your own man" with reassuring gestures to show they are indirecting Jordyn Woods.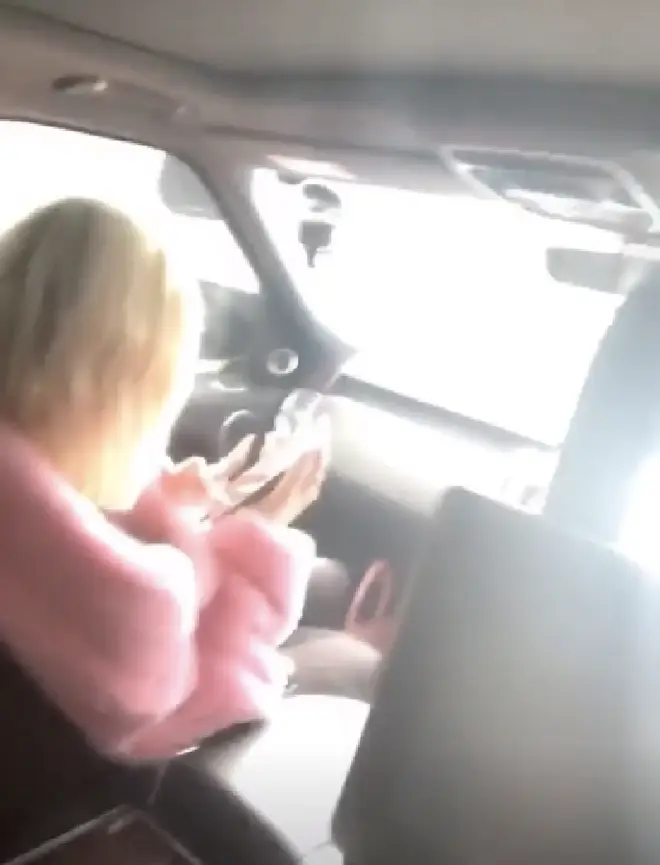 Kim turns her camera around to the front seat where Khloe Kardashian appears in a fuzzy pink sweater.
Earlier in the day, Kim went on the defense for Khloe when she responded to a Twitter user bashing Khloe for attending a PrettyLittleThing event on Wednesday night.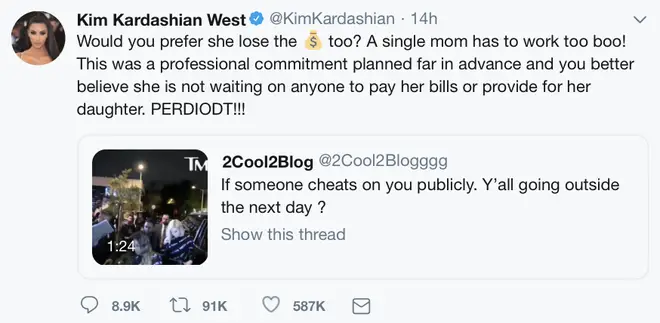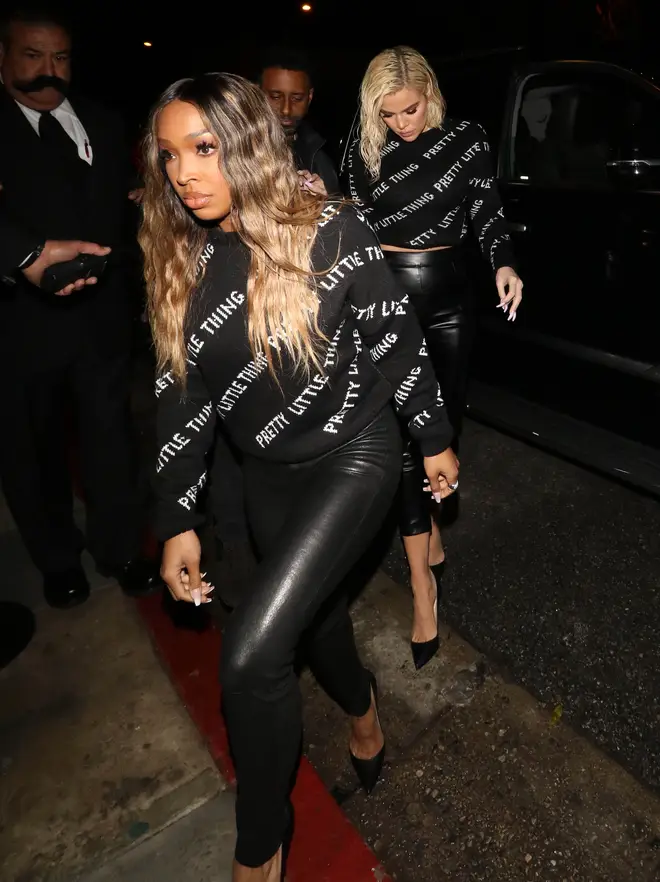 The family are responding to the cheating scandal with cryptic messages. They have also responded by unfollowing Jordyn Woods and Tristan Thompson off Instagram. However, no family member has made a formal statement addressing the cheating scandal.