Kylie Jenner Just Revealed She Changed Stormi's Name Without Telling Travis Scott
12 October 2018, 14:20
The Kylie Cosmetics owner almost gave her baby Stormi a different name, but changed it at the last minute - without telling boyfriend Travis Scott.
Kylie Jenner managed to keep her secret pregnancy firmly under wraps until her daughter Stormi's birth back in February - but that wasn't the only secret she was holding onto.
The younger sister of Kim Kardashian almost gave her baby girl a different name, and didn't tell her boyfriend - and Stormi's father - Travis Scott until after the decision was made.
Kylie revealed she originally planned on spelling the name 'Stormi' with an 'ie' at the end instead of just 'i', to mirror the ending of her own first name.
'I bought custom things for her that said her name 'ie', I bought her the blocks," she told YouTube beauty guru James Charles during a Halloween-themed makeup tutorial.
"I didn't fully choose her name, I wanted to have a week of just me and her to see if I wanted to change it because I had one other name in mind," confessed the 'self-made billionaire'.
"But Stormie always felt like her name when she was in the womb. It's almost like she chose her name."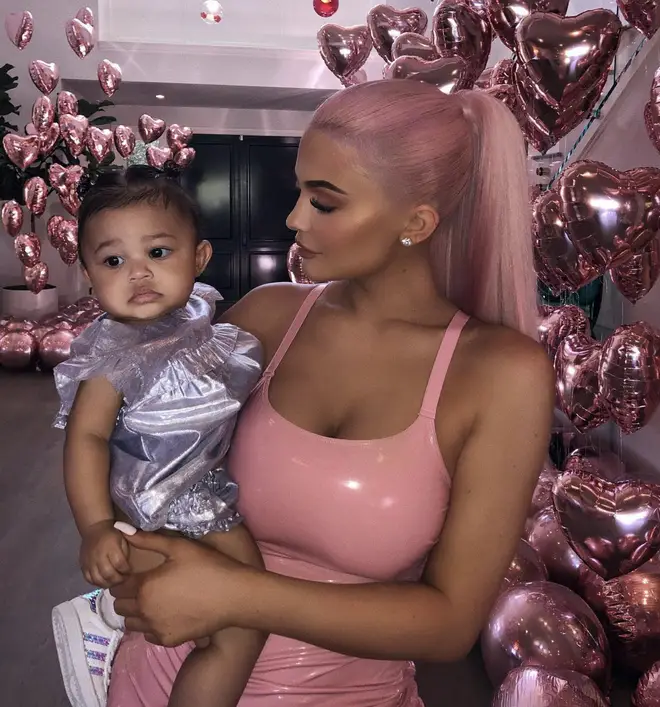 However, Kylie went on to reveal that she changed the now-eight-month-old baby's forename at the very last minute when it came to making it official.
"When they called me from the birth certificate office and I was finalizing the name, they were like, "How do you want to spell it?" And I was like "S-t-o-r-m-i,'" she recalled.
"And they were like "You sure?" And I was like "Yeah, just an i." Literally right then and there I just changed it to an 'i' and then they were like "OK" and I hung up the phone and I was like, "Damn, I guess that's her name.""
And how did Travis Scott react when Kylie told him about her snap decision? Kylie says he responded with a simple "Cool".
Watch the interview above. Meanwhile, the 21-year-old reality star also confirmed that she wants another child and already has other baby names in mind.