Kylie Jenner To Become Youngest 'Self-Made' Billionaire Ever After Making $900 Million
11 July 2018, 16:27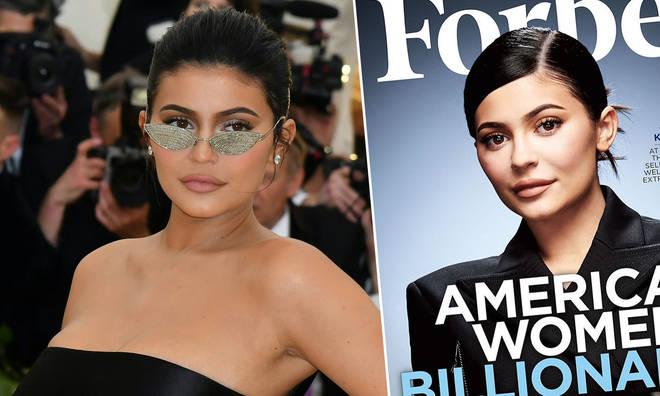 Jenner is the latest Forbes cover star.
Kylie Jenner has become the youngest person on the fourth annual ranking of America's Richest Self-Made Women by Forbes.
The 20-year-old social media starlet turned makeup mogul has built her Kylie Cosmetics brand to an astonishing $900 million fortune, according to the publication, thus becoming the richest member of the Kardashian-Jenner clan.
Jenner has become the youngest person to ever appear in the ranking, and is estimated to be on her way to becoming the youngest self-made billionaire ever, ahead of even Mark Zuckerberg, who became a billionaire at age 23.
The young mother, who gave birth to her daughter Stormi back in February, graced the cover of Forbes this month wearing a sharp business suit with her raven hair slicked back.
"Kylie Cosmetics launched two years ago with a $29 "lip kit" consisting of a matching set of lipstick and lip liner, and has sold more than $630 million worth of makeup since, including an estimated $330 million in 2017," reads the report.
"Forbes values her company, which has since added other cosmetics like eye shadow and concealer, at nearly $800 million. Jenner owns 100% of it."
When adding into account her product endorsements with brands including Puma shoes and PacSun clothing, the reality TV star's net worth is estimated to around $900 million.
"Social media is an amazing platform," Jenner says of the digital space she uses to her advantage. "I have such easy access to my fans and my customers."
Also on this year's list is her half-sister Kim Kardashian-West, who ranks with a net worth of $350 million by selling her followers a mobile game, emojis, and, most recently, cosmetics.