When is KSI Fighting Tommy Fury and What Time will it be on in the UK?
23 August 2023, 16:01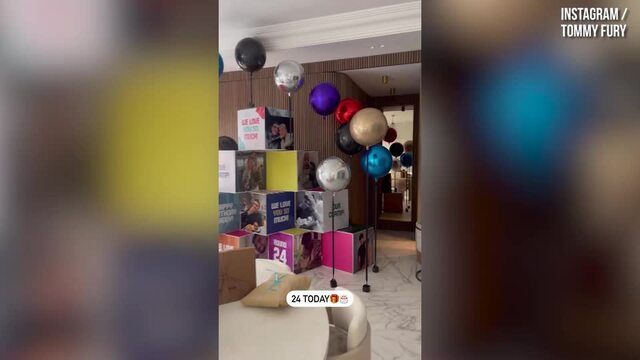 Tommy Fury enjoys 24th birthday
What time is the KSI vs Tommy Fury fight? How do I watch it in the UK? Here's all we know.
KSI is set to be fighting longtime rival Tommy Fury in a boxing match later this year.
The YouTuber and entrepreneur will be taking on Tyson Fury's younger brother and are set to go head-to-head in the boxing ring.
Fury last fought Jake Paul earlier this year and won, after KSI fought Joe Fournier and had his victory overturned to a 'no decision' following a post-fight review.
Here's everything you need to know about the upcoming fight between the two.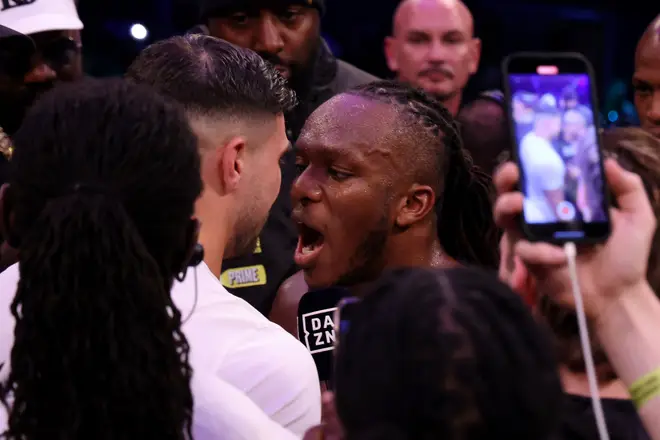 When is KSI VS Tommy Fury?

KSI v Tommy Fury will be taking place on Saturday, October 14.

The match was announced in August 2023 as KSI wrote in an Instagram caption: "OCTOBER 14TH, I'm doing what Jake Paul couldn't and beating Tommy Fury on the biggest night in crossover boxing history."

The poster for KSI v Fury.

Picture: DAZN

Where is the KSI VS Tommy Fury fight being held?

The clash between the two is scheduled to take place at the AO Arena in Manchester.

The capacity for the venue is 21,000, and sees over a million visitors a year.

KSI will be heading north to Fury's hometown to fight. Picture: Getty

How can I watch the KSI VS Tommy Fury fight online?

The fight will be streamed live on DAZN, with coverage starting at 7pm.  

The main fights are set to start at 7pm BST / 2pm ET / 11am PT 3.30am ACST (Sunday) / 4am AEST (Sunday).

A subscription to DAZN costs from £9.99 per month in the UK.

Fury won his recent fight against YouTuber Jake Paul. Picture: Getty

What time does KSI v Tommy Fury start?

The pair are expected to walk to the ring at around 10pm / 5pm ET / 2pm PT / 6.30am ACST (Sunday) / 7am AEST (Sunday), though that will depend on results beforehand.

How can I get tickets for the KSI VS Tommy Fury fight?

Tickets to watch the fights in person can be found to purchase here.

The sale starts on August 25th 2023 at 10:00am BST.

If you are not based in Manchester or the UK, you can stream the coverage on DAZN.

KSI is no stranger to the boxing ring. Picture: Getty