Kris Jenner Finally Addresses Jordyn Woods & Tristan Thompson Cheating Scandal With Surprise Comments
1 April 2019, 11:56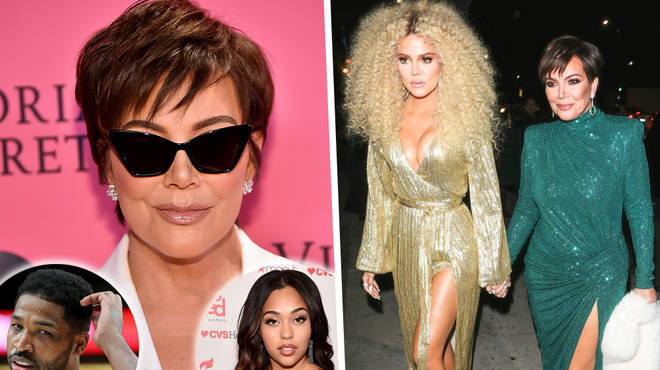 Kris Jenner opens up about the Jordyn Woods and Tristan Thompson cheating scandal for the first time in an interview with Ryan Seacrest...
It has been a few weeks now since Khloe Kardashian had her heart broken by her baby father Tristan Thompson and by a close friend she considered as family, Jordyn Woods. Since the news emerged that Jordyn Woods and Tristan Thompson kissed at his house party, Khloe Kardashian has been going through a trying time.
The situation led to Jordyn getting cut off by the Kardashian/Jenner family after feeling like she betrayed them. During the season 16 Keeping Up With The Kardashians promo emerging, Kris Jenner has decided to open up to Ryan Seacrest about the upcoming season and reveals how Khloe is doing.
Kris Jenner sat down for an interview for E! and reveals how her family coped with the cheating scandal. Kris Jenner told the executive producer of KUWTK, Ryan Seacrest:
"People watch the show and we remind them of things that their family might be going through or things that they're experiencing or don't want to talk about,".
The mother of the Kardashian/Jenner's continued:
"And suddenly here it is right there for them to watch and see how they might handle it or go through it because it's real".
Kris Jenner talks about how she has been dealing with the cheating situation personally, and she remains hopeful and positive. The momager reveals:
"First of all, I pray about it. I really do," she explained. "I find the spiritual side of me has to kick in because otherwise I feel like I wouldn't survive."
Kris Jenner continued:
"But, I think that my kids make really good decisions...and as challenging as some of these situations are, I think that because they have one another and they try to make really good decisions, that they're going to come out the other side with a lot of clarity and a lot of honesty and do what they feel like is the right thing."
O-M-G! Don't know if I'm ready for another cheating scandal. It just breaks my heart 💔💔💔💔

— Tomeria (@gumbo65) March 31, 2019
In the trailer, Khloe can be seen breaking down in tears over the scandal. Khloe reveals "It just sucks it has to be so public," in the video preview. She continues: "I'm not just a TV show. Like, this is my life". Since the first episode premiered, fans have taken to Twitter to show how they are excited to watch the rest of the season.